LOL!! The "USS Enterprise Ultimate Collection is Coming. You can 3D Print All of the Ships Yourself.
Have you ever wanted your own USS Enterprise Ultimate Collection of Star Trek ships to put on proud display in your home? Your wish has been answered.
Sharpen your ears, Spock fans. For all you "enterprising" Star Trek fans out there, you'll be over the moons of Nimbus III to find out that files of every version of the USS Enterprise are now available to 3D print.
Ex Games Artist and 3D printing wizard Alexei Bruton has already released just one 3D variant of the USS Enterprise. However, he's now back and this time he's launched a whole fleet of 16 ships in total.
Bruton is calling this fleet the "USS Enterprise Ultimate Collection." Now you can simply head over to the gallery and you'll be able to download and 3D print all of the ships yourself.
However, keep in mind that most of the ships are rather small which may have been done so they're are all in proportion. This does mean that you may want to scale them up. Also, remember that 3D printing technology is not yet advanced enough to create a real life size ship.
Download and Print the USS Enterprise Ultimate Collection
If you're already sold and want to try and build your own fleet, then simply visit either MyMiniFactory or Thingiverse. All files can be found for free.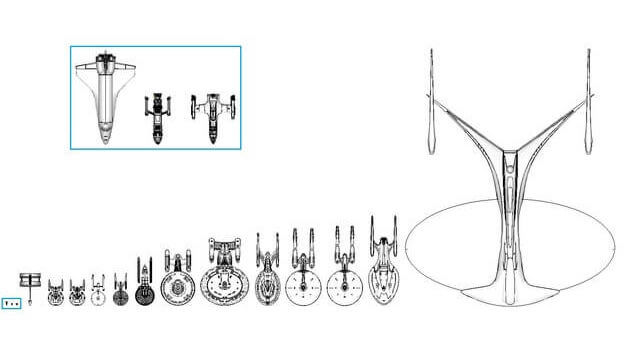 As well as this fleet, there will soon be an additional stand to download. Look out for this large stand which can be used to hold up all of the ships. You can then very easily create your own 3D printed Star Trek display.
Now you can go where no 3D printer has been before. Simply download the USS Enterprise Ultimate Collection and you'll be sure to live long and prosper.