20 Challenging Dual Extruder 3D Printer Models (for Free) |Part Two
Hi, you guys ~ Today we will continue  to share another ten dual extruder 3D printer models to satisfy your curiosity for the fabulous 3D printing world! !
Dual Extruder 3D Printer Models #11: Two-Color Octopus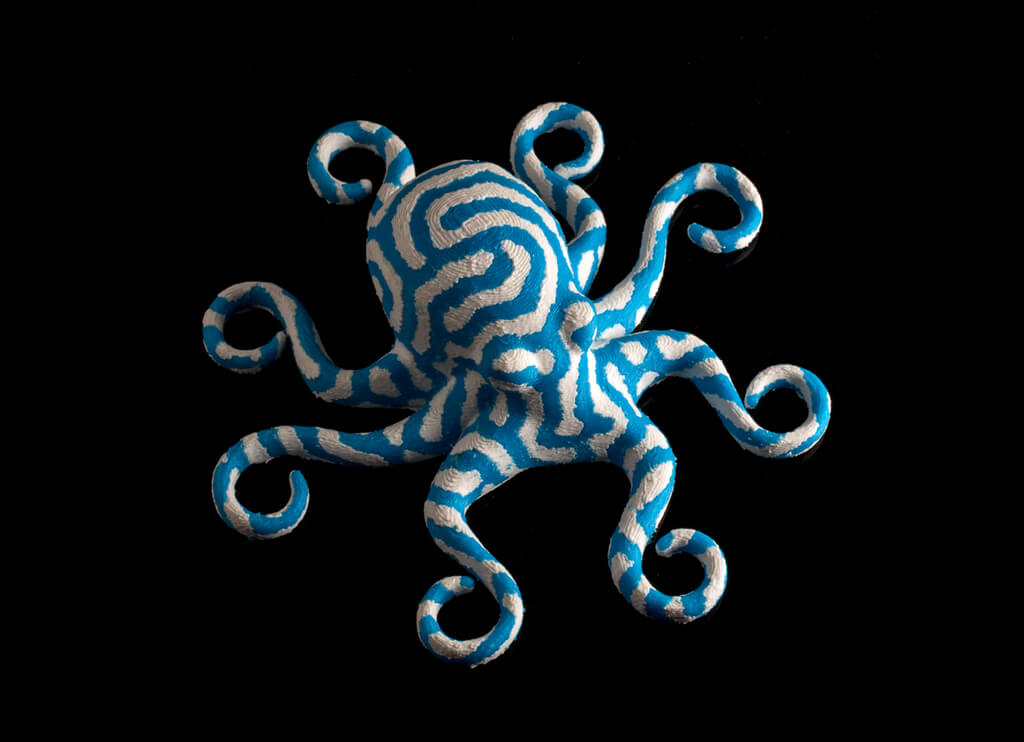 Oh hey, did you think nervoussystem would stop at a mere frog? Nope! Here's a two-color octopus…
Dual Extrusion 3D Printer Model #12: Two-Color Cat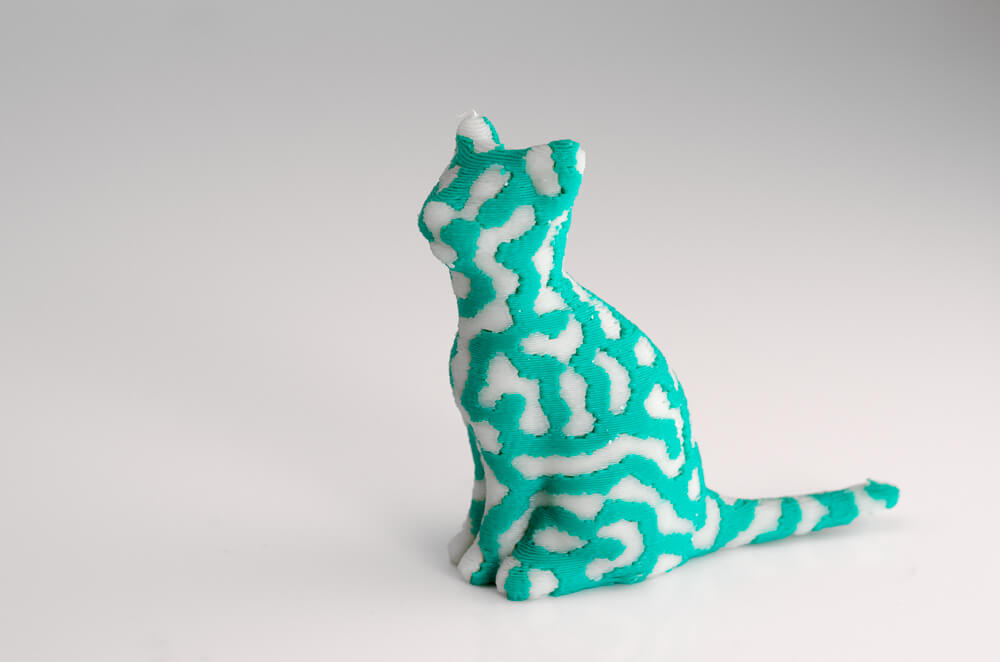 … and here's a two-color cat! This colorful feline is available in two poses: relaxed, and ultra-relaxed.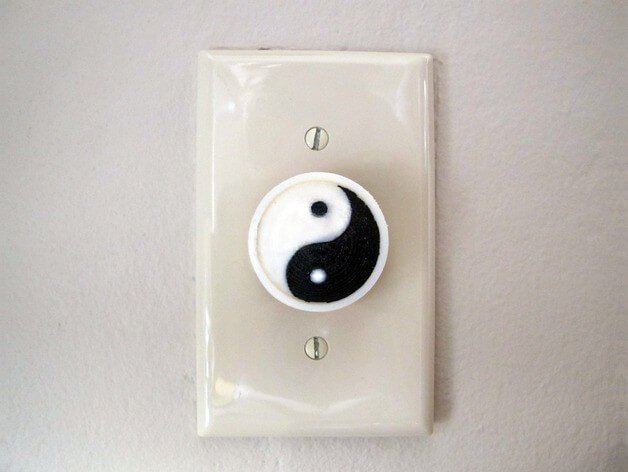 The eternal battle between lightness and darkness made literal, with a quirky dimmer switch in a yin-yang style. The design of this dimmer switch is especially appropriate for the next item on our list…
Dual Extruder 3D Printer Models #14: Artisan Soap-Dish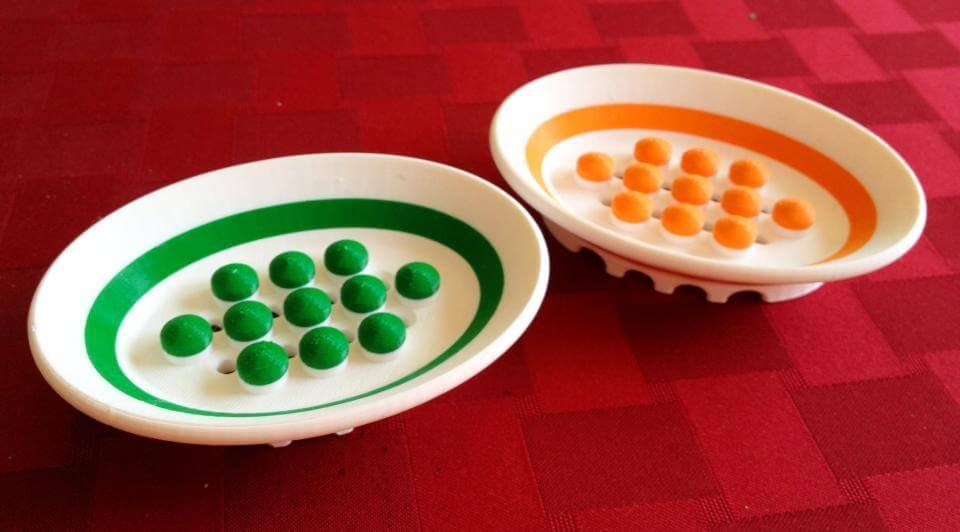 We're stumped as what qualifies this soap dish as "artisan", exactly. But hey, it comes in two tones. Pretty!
Dual Extrusion 3D Printer Model #15: Green Lantern Ring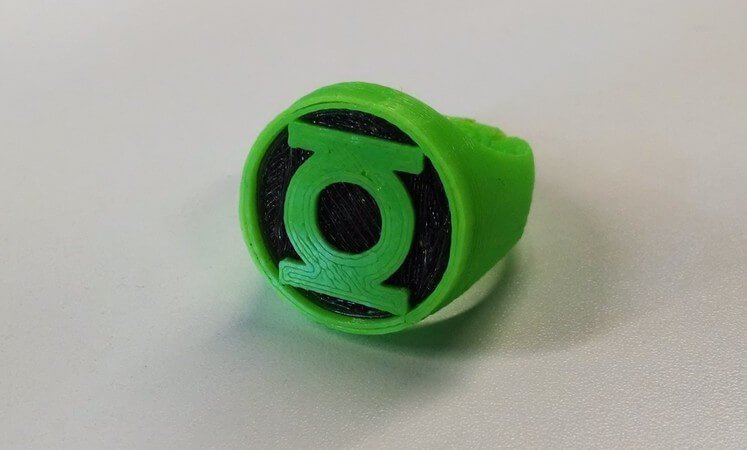 If you'd like to keep your cosplay subtle and sophisticated, then this magical Green Lantern ring should fit the bill. Green not your color? Maker Kevin Skeuse has a whole series of lantern rings for every spectrum in comic book legend: blue, red,indigo, orange, sapphire and yellow.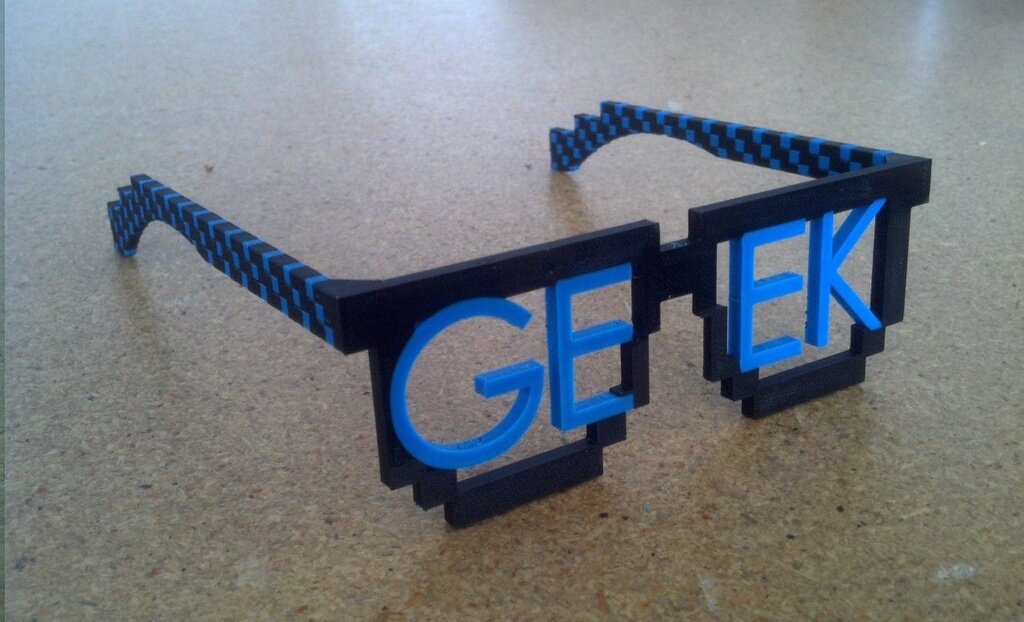 Demonstrate your boffin credentials with with these retro 8-bit geek glasses. Also available in a "nerd" variation of pixelated pride. Whose side are you on: Geek or Nerd?
Dual Extruder 3D Printer Models #17: D20 Dice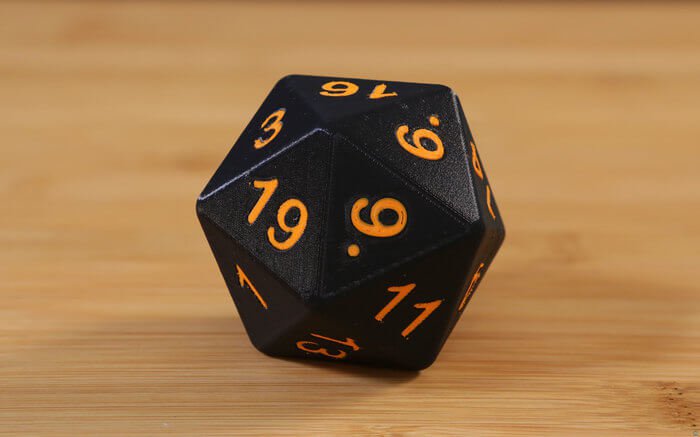 Another great application for dual extrusion is dice. This model is a 20 sided die with flush numbers, perfect for long sessions of role-playing games like Advanced Dungeons & Dragons.
Dual Extruder 3D Printer Models #18: Aria the Dragon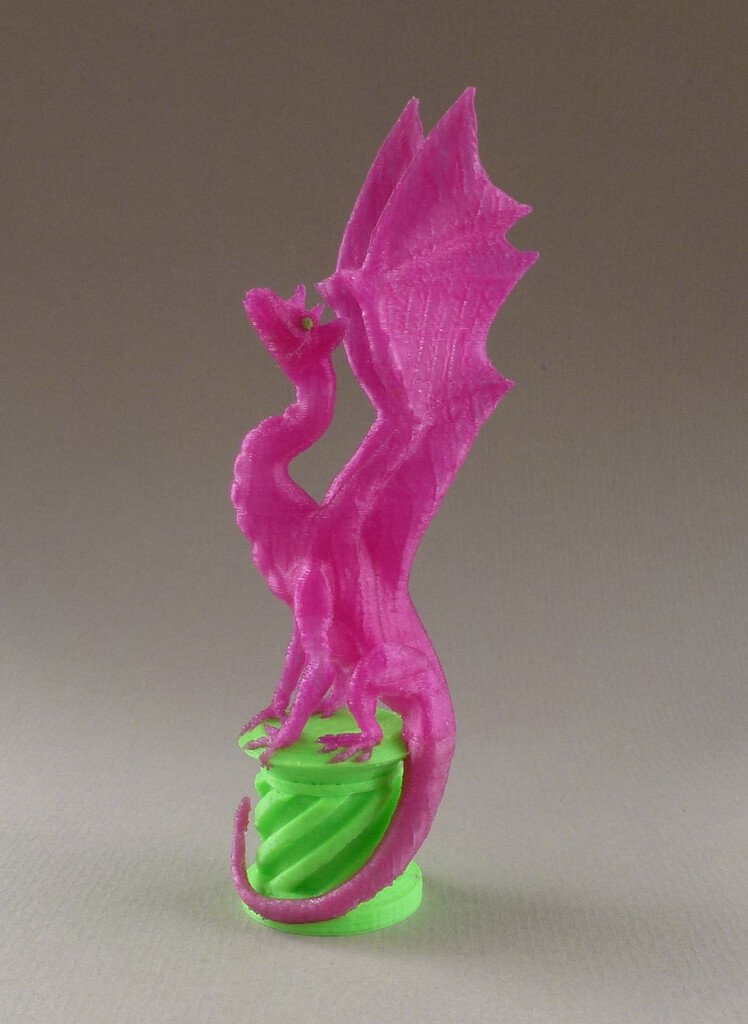 This model is actually at the centre of a major controversy on Thingiverse, where multiple designs have founded their way onto eBay as 3D printed objects in violation of Creative Commons licensing. Designer Louise Driggers first sounded the alarm when she found that her Aria the Dragon was one of over 2,000 designs being sold without maker consent or permission.
Dual Extruder 3D Printer Models #19: Two Color Vase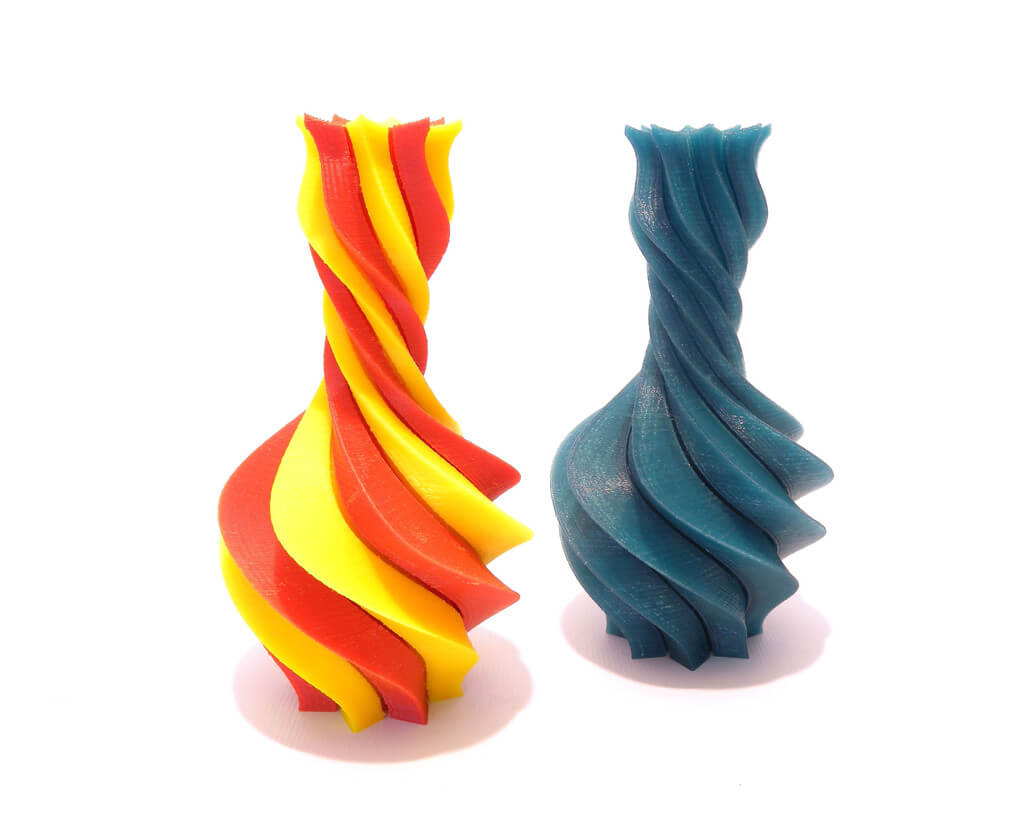 This elegant ornament can be printed in either one color or two. But it's much more striking when fabricated with dual extrusion in two contrasting shades.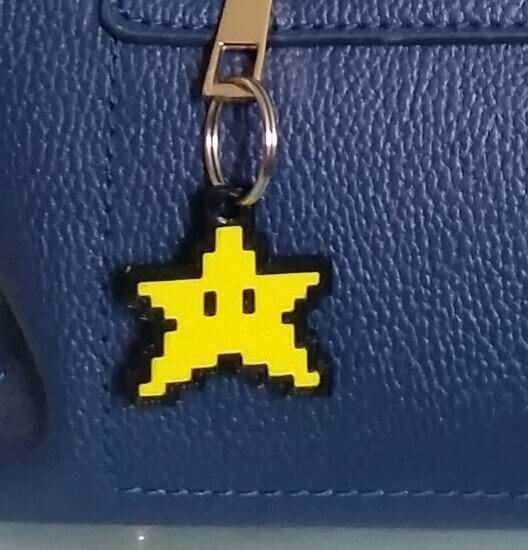 A very simple dualstrusion project here, a flat keychain in the retro style of the 16-bit star from Super Mario World. What makes it so easy is that the design is more 2D than 3D, so the complexity is kept to a minimum.
via 3alldp.