19 DIY Lamp Shade (Most for Free)
You know what 3D printing is really good for? DIY lamp shades, that's what. Here's a selection of free & premium designs to 3D print yourself.
Here at ALL3DP, one of our favorite applications for 3D printing is custom lamp designs to light up the darkness.
In fact, digging around on specialist content repositories like Cults 3D, you can find some stunning examples of DIY lamp shades.
Presented below is a selection of the best designs. Please note that the majority of these models are free to download, except where otherwise noted for premium models.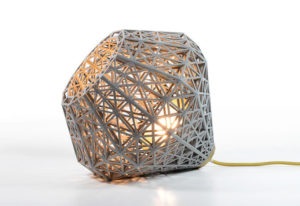 This beautiful lamp was inspired by the most famous building in Paris, the Eiffel Tower. Designed and engineered by Samuel N. Bernier, a Canadian industrial designer, this item can be easily produced using any conventional desktop 3D printer. It's printed in several pieces however, so some assembly is required.
DIY Lamp Shade #2: Lump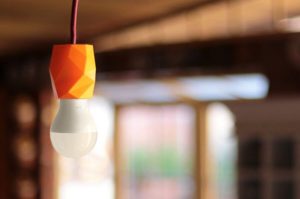 The low-poly Lump is a rather endearing lamp shade. It's pretty minimalist, granted, but it's also incredibly easy to fabricate on a 3D printer. You won't need any supports or rafts, so there's no fuss or muss. Make a couple of these in any color you like, and have an instant upgrade to any light fitting in your house.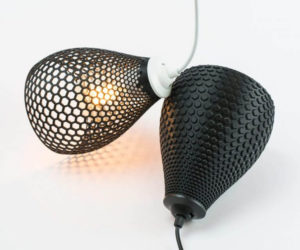 The LampiON lamp shade is a premium design, retailing for 15 euro, which is made of two separate parts modelled on a simple hexagonal grid. You can either use one or both parts in a single construct, layering one over the other, depending on your personal style. It looks cool, for example, if you print the "web" is a different color.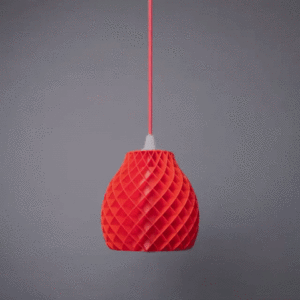 From award winning designer Martin Žampach, Ribone Cross One is a striking design of intersecting lines. Combine this lamp shade with a dimmer switch, and it gives off a pulsing optical illusion when the lights are turned on. This premium design retails for 10 euro.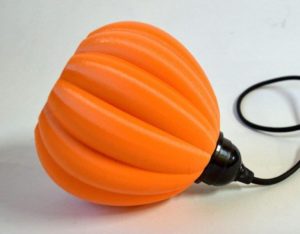 The Pumpkin Lamp, a.k.a. "La Citrouille D'Omar", is a novelty item perhaps best saved for the Halloween season (unless you're one of those folks with a pale complexion for whom it's Halloween all year long). Print off several and pair them up with green light cables, and enjoy your light-up pumpkin patch.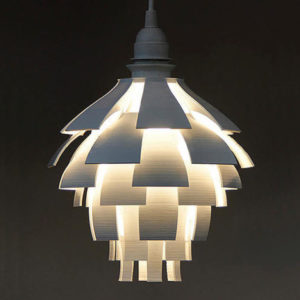 Inspired by another vegetable, this time the leaves of an artichoke, this beautiful lamp shade would make a nice addition for the home or office. You can use any standard hanging light cord and a low temp bulb.
DIY Lamp Shade #7: SMF.01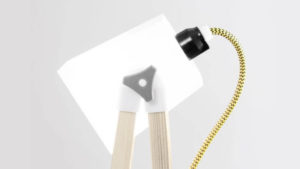 The SMF.01 is an elegant floor lamp assembled from 3D printable components plus wood strips and a light cord with light bulb socket. The STL files retail for 6 euro, and you'll have to supply the rest of the components yourself. It's a neat idea, to make your own furniture. In fact, that's exactly what SMF stands for — Self Made Furniture.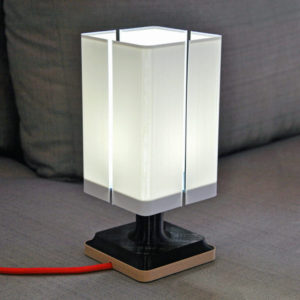 The Valeria lamp is a very sophisticated design. So sophisticated, in fact, it wouldn't look amiss in the library of Ron Burgundy, with its mahogany shelves filled with leather books. The small dimensions of Valeria make it most useful as a table lamp, and it's easy to assemble and print. This premium model retails for 3.99 euro.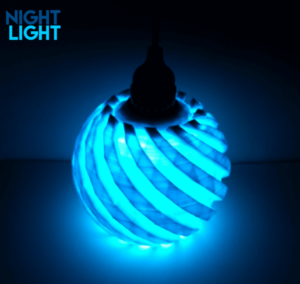 The Night Light emits a warm reassuring glow, perfect for keeping nightmares at bay. And check out its sibling, the Spot Light, if you'd prefer some disco-flavored shenanigans with your interior lighting.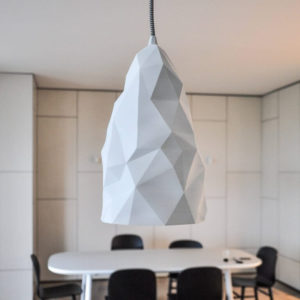 Like the Lump, the Iceberg is a DIY lamp shade with a low-poly design, but this item is more visually ambitious. Its angles have mutated and grown to an intimidating size. It should still be relatively easy to print, though. The Iceberg is a premium design that retails for 15 euro.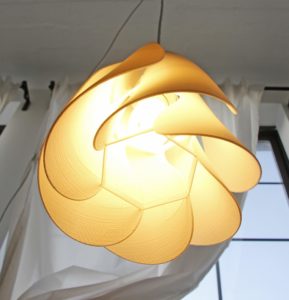 The Anna Flower Light is truly a labor of love — designer Gordon LaPlante says he made it "for my love and the co-founder of gCreate, Anna Lee". The light resembles a hanging flower and projects light evenly across the room, while also providing ample down light.
DIY Lamp Shade #12: Z-Lamp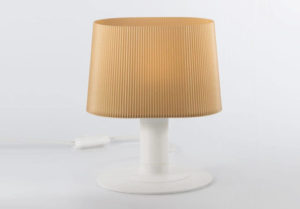 Another lamp from designer Helder Santos — this time offered via the collective EUMAKERS umbrella — and we're getting another strong Ron Burgundy vibe from the Z-Lamp. Reasonably certain that Mr. Santos is a fan of the "Anchorman" films… and there's absolutely no shame in that!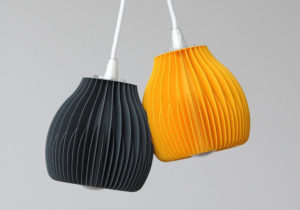 The Ribone takes its inspiration from the visual aestheic of heat-sinks on industrial lamps or LED bulbs. And hey, it looks positively super. This premium model retails for 10 euro.
DIY Lamp Shade #14: LUX Lamp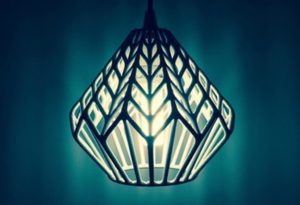 According to its designer, the LUX lamp "celebrates the light in the darkest time of the year, winter." It was designed and printed during the Lux Helsinki light festival in January this year. This truly remarkable design is a premium model and can be yours for just 1 euro.
DIY Lamp Shade #15: Clasp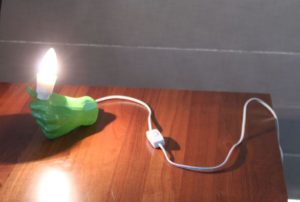 You won't get much shade from the Clasp, but it's a smart little ornament nonetheless. A disembodied hand has a tight grip on the light bulb, whilst the power cord and switch trails out just below the wrist. The cool thing about this design is its versatility; it can also be attached to a wall socket and keep ahold of your phone while it's charging.
These voronoi lamps are pretty dazzling, and you'll want to dims the lights elsewhere in the room to see the full effect. Available as either "monkey" or "bunny", the shades have been designed to cast some delightful shadows on the walls. Designer mingshiuan has actually created a whole series of lamps in this style, like a skull or a heart, and it's definitely worth checking out the whole series.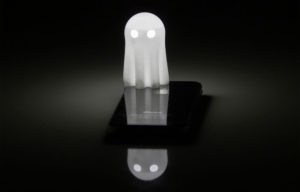 Convert the LED light on your smartphone into a spooooky desk lamp with the Ghost, part of the Lightclip series from Lab02. Other Lightclips include a Ninja Ghost and a Batman Bat-signal. These designs are great, but unfortunately they're compatible with iPhone 5 / 5s and iPhone 4 / 4s only. Some adjustment of the STL files might be necessary!
DIY Lamp Shade #18: Lampe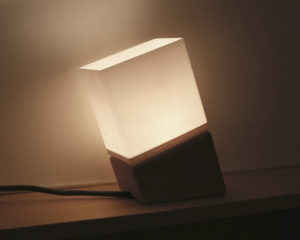 The Lampe is a great functional print from designer extraordinaire Agustin Flowalistik. You may have encountered his low-poly Pokemon, but now he's branching out into practical designs with a stylish flourish. With accessibility in mind, no screws or glue are required to assemble the Lampe, and it can be printed on any printer with a 120 x 120 x 120 mm printing surface (heated bed not necessary if using PLA).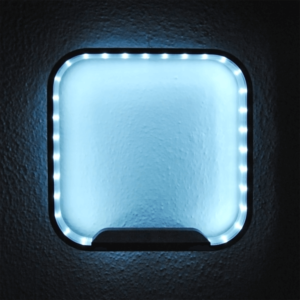 One more roll of the dice from Helder Santos, and he's taking a step back from the "Anchorman" influence for a more retrofuturistic design. This is a simple, elegant LED lamp designed to house a 60 cm 12V LED strip. It features a battery compartment, so it can be mounted without needing a power socket nearby. The Square can be 3D printed without supports, and doesn't require glue or screws to be assembled.
via all3dp.