3Dvarius-Electric Violin Created By 3D Printing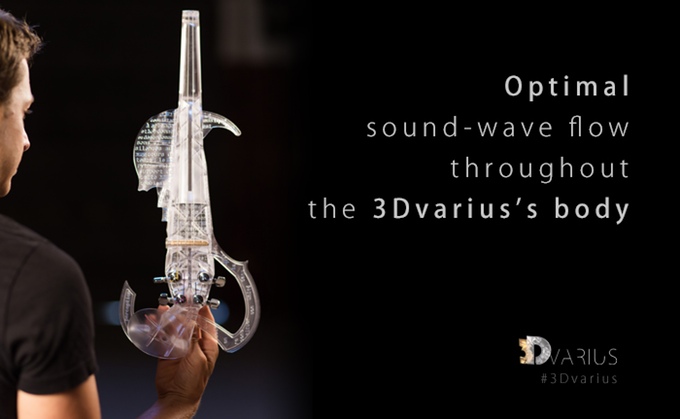 This project was lauched on kickstarter 7 DAYS ago and it has got 97 backers, and received $43,282 now and their  goal is $56,586.
The 3Dvarius was born digitally in 2012, in Laurent Bernadac's mind, the violinist and engineer who conceived it on his computer. He wanted to create an electric violin which could fulfill all the needs of a classical musician.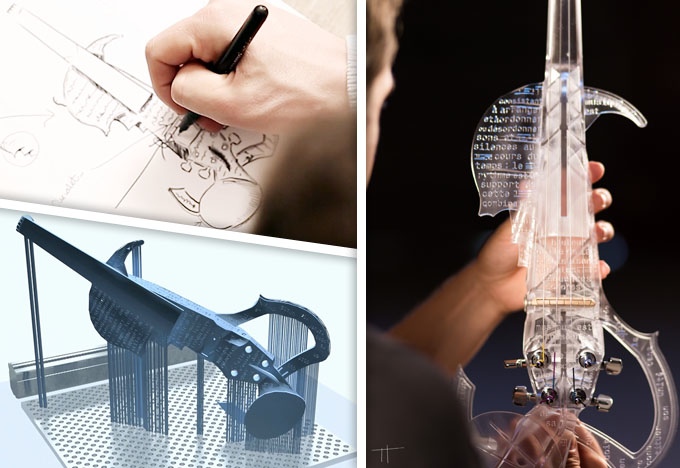 A first prototype saw the day at the beginning of 2013, entirely hand-crafted by a stringed instrument maker, in transparent polycarbonate. But this violin was too heavy and thus hardly playable.
Laurent continued working on developing and improving his violin: better design, weight reduction, smoother sound-wave flow, and refined curves. All this to achieve his original goal which was: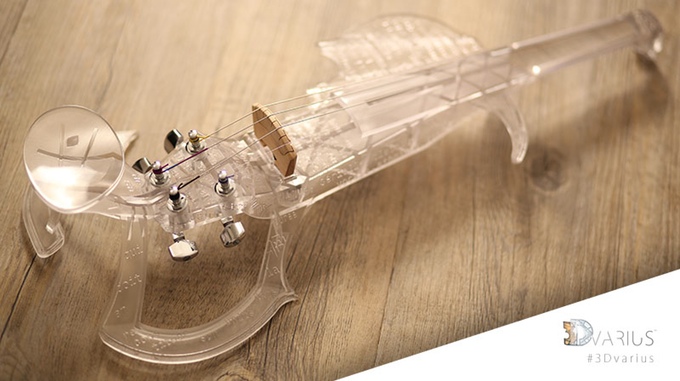 The 3Dvarius is an electric violin created by 3D printing technology and based on the model of a real Stradivarius violin.
Laurent Bernadac made it with a revolutionary design, at the service of the more demanding violinists.
Its body is printed as a single piece, thus departing from traditional musical instrument production, giving it a very unique property: it allows for smooth, optimal sound-wave flow throughout the instrument, offering the violinist greater sound control.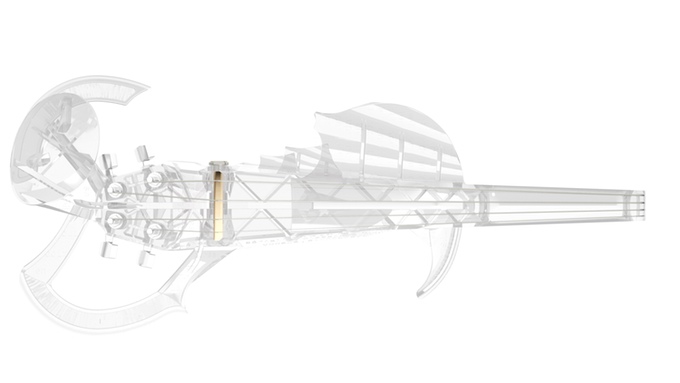 Combining the precision and power of 3D-printing with ancient violin-making skills, its innovative design, in the service of violinist, marks a further step towards the perfect symbiosis between musician and instrument.
like an electronic Violin
or like a classical one
For more details, please check the project on kickstarter.