New Balance and Nervous System Collaborate to Make Great Running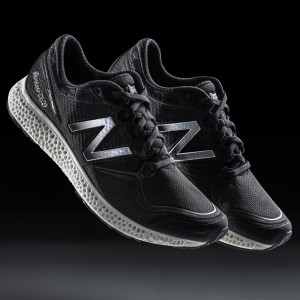 The popular footwear company New Balance is going full force into the realm of 3D print and design, having already announced that they are equipping their new running shoe line with 3D printed midsoles, following suit with their competitor Adidas and their own 3D printed Futurecraft insoles. Furthering their material investment in 3D printing, New Balance has announced a partnership with Massachusetts-based 3D design studio Nervous System to craft the design of the midsoles.
"New Balance came to us with a problem," said Nervous System. "They wanted to improve the design and creation of their 3D-printed midsoles to better adapt to performance data from runners."
Using Nervous System's Sports Research Lab, the studio performed a number of sensor-based experiments with New Balance's 3D printed midsoles. The sensor system were used to record the force of the runner's foot as it both hits and pushes off of the ground. The team was then able to 3D print an optimized and supportive midsole using laser sintering and flexible elastomer material, allowing runners to rest their feet comfortably upon the custom-designed midsole.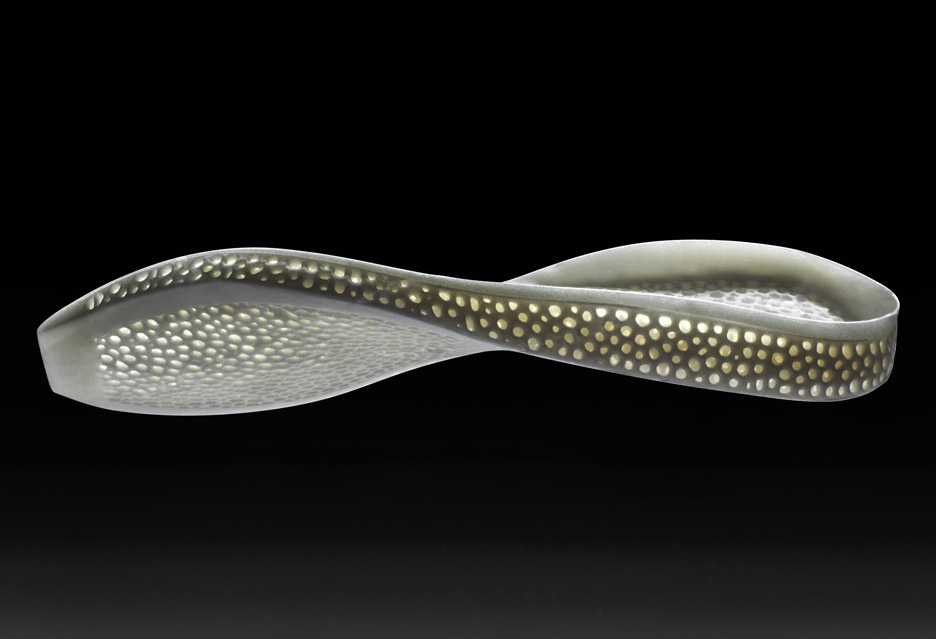 The Nervous System team also looked into utilizing naturally occurring foam material (wood or bone-based foams. for example) to quickly create a tough and lightweight custom-fitted midsole. "Foam structures are three-dimensional arrays of cells," the Nervous System team added, "they have a low relative density and are highly porous, giving them the unique property of being both lightweight and strong."The complex and enhanced design  that Nervous System put together is as aesthetically pleasing as it is structurally sound. But, believe it or not, the intriguing design actually complements the foot support, containing more tightly knitted holes in the areas of the foot that need more support than others (such as the ball or heel of the foot).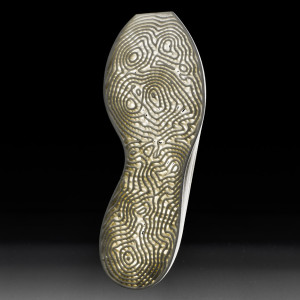 "To deliver this level of performance with a 3D-printed component, we paired experts in running and biomechanics with leaders in plastics engineering, material development and generative design," said Sean Murphy, senior manager of innovation and engineering at New Balance. "These are the types of collaborations that will drive footwear design and manufacturing in the future."
Thanks in part to Nervous System and 3D printing technology more generally, New Balance has become deeply invested in using 3D printing for their forthcoming footwear line. With Nervous System's informed designs, New Balance will be able to manufacture shoes with optimal comfort and performance, making sure that each custom-designed midsole provides the best support to each individual runner.