3D print your own 3D hologram projector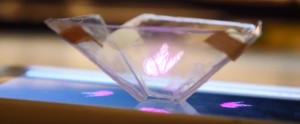 3D hologram projector seems to be a exclusive device for the high-tech movies, but now, with a 3d printer, you can make your own 3D hologram projector thanks to Gianluca Pugliese, one Italian designer, he had developed a remarkably simple way to turn your smartphone into a holographic projector: simply 3D print a transparent pyramid and place it on top of a playing video in a dark room.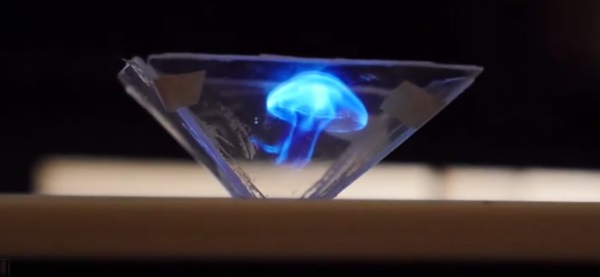 If you'd like to try this fun little tool for yourself, head over to Thingiverse. Upon completion, it is also remarkably easy to use. You don't need a special app or anything, just a smartphone powerful enough to play YouTube clips. Placing the pyramid on top is all you need to generate the fun holographic effect. However, if you've ever tried to 3D print something transparent, you'll know that it isn't as easy as it sounds. After all, most filaments marketed as transparent aren't really 100% transparent – something that you will need to properly experience the cool holographic effect.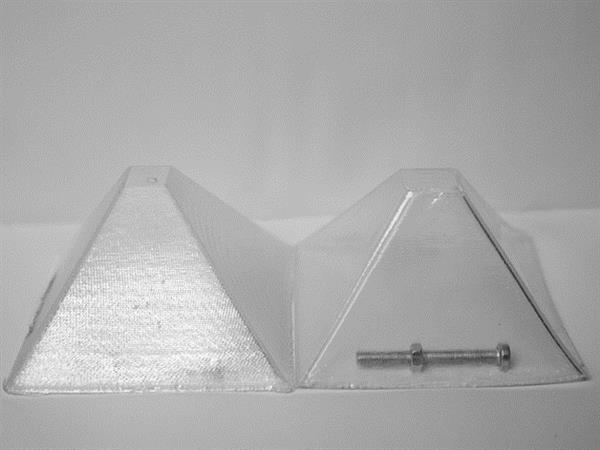 'After several tests, at different layer heights, I got the best result when using a layer height 0.3, the 0,4 standard nozzle adding a little "trick": I fixed a 0,7 nozzle in the slicing software thus enabling the machine to extrude more material and create a rectangular section wire,' he explains.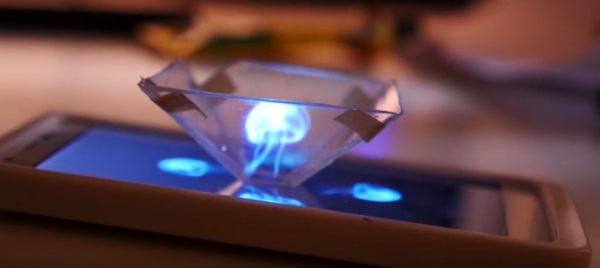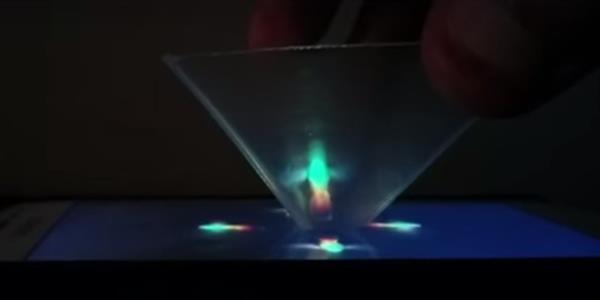 Isn't  it remarkable? if you got a 3D printer at hand, you can make your own hologram projector, if not, it is tome for you to order one, our Delta Rostock mini G2 DIY kit with auto-leveling 3d printer is on flash sale now, go and grab it.
Originaly posted on 3ders.org