Bocusini – World's first plug & play 3D Food Printing System
if you think 3Dprinting has nothing to do with your life, because you have no idea about this elcotronics things,you are almost wrong, take a look at this 3d pritner, it is not a usual 3d printer, it can print food, let's say desert or ice cream that is as cute and exquisite as what you eat in a high-class restaurant, and now, with this food printer, you can make delicated desert at home.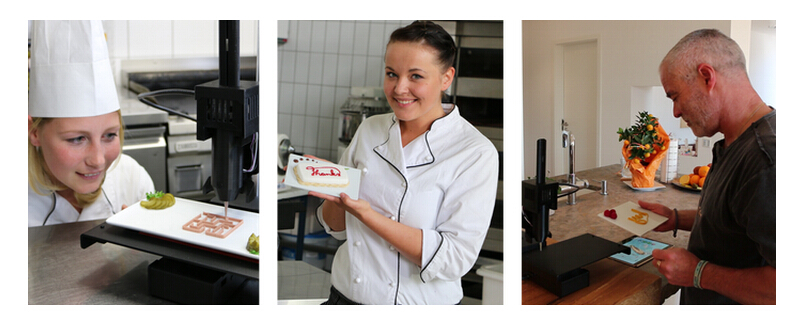 Bocusini is an easy-to-use open source food printing system for gastronomy, patisserie and home applications. It consists of a heated food printing head mounted to a standard 3D printer, a selection of easy to change cartridges with printable food, an intuitive user interface and the Bocusini.com web platform with creative food designs and recipes.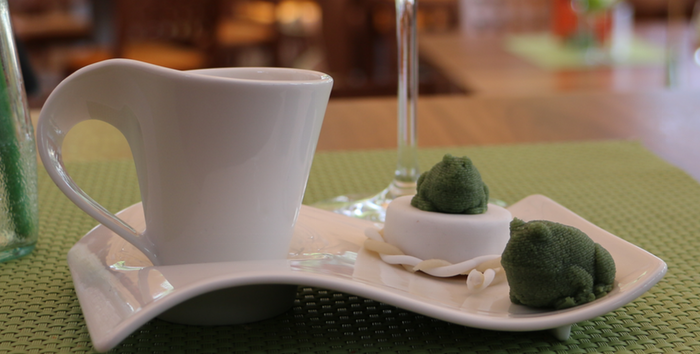 The Bocusini printer can be used right out of the box. It is plug & play. This makes it the perfect tool for creative chefs or confectioners as well as for creative end users.Just plug in the printer, drag & drop your favorite designs from the Bocusini web platform, or easily create your own food ideas on your smart device – without prior software installation or food printing knowledge – like the in the example below, our confectionary "Prince Charming" with frogs 3D printed from marzipan:
Insert your food cartridge in the Bocusini and watch your creative food items and pictures being formed within several minutes. Surprise your customers, family, friends or guests with your delicious food creations in sweet or savory.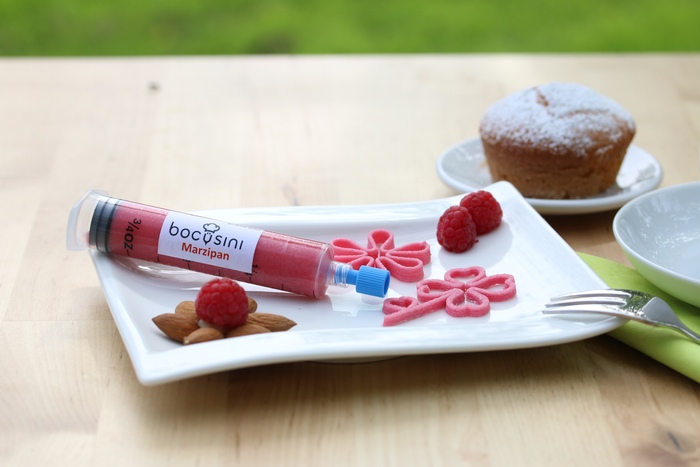 What is food printing?
There is nothing mysterious about food printing – it is just the dosing of a food product like melted chocolate, mashed potatoes or a cookie dough layer by layer onto a plate by a small nozzle – the principle of food printing is nothing more than a very precise automatically controlled pastry bag.
How does the Bocusini work?
With Bocusini your focus will be on creativity and fun – not on the technical details. Food printing is kept simple and will be achieved with only 3 steps:
1. Load the bocusini food printer with a food capsule of your choice
2. Create your own design or download a printing template onto your smart device and select the printing conditions for your food capsule
3. Put your plate to the printer and start printing.
That's all. Within several minutes your individually created and delicious food object will be printed.
If you are a delicated foodie, you should not miss this food printer. you can still purchase or support it by headin over to his campaign page!