3D printed custom Harley Davidson with stunning detailes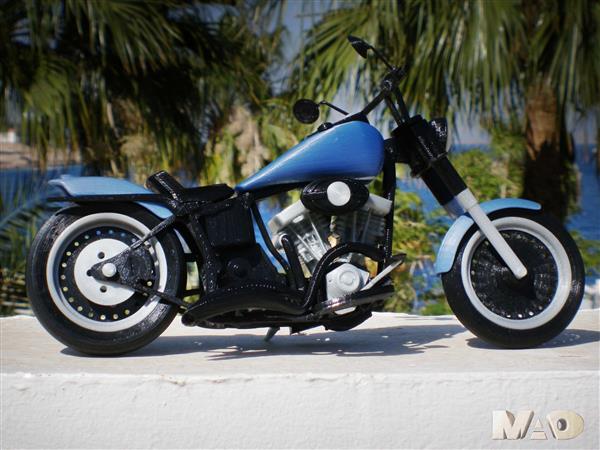 Maurizio Casella is an Egypt-based artist with a passion for advertisement, diving and 3D modelling who was unsatisfied with the quality of many 3D prints he saw online. Recently he unveiled his new masterpiece, we can call it that. as you can see , a custom-designed Harley Davidson motorcycle.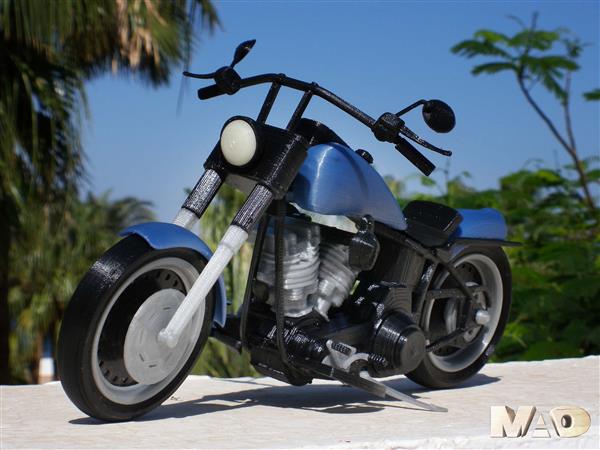 Putting his money where his mouth is, he accepted the challenge of creating high-quality, yet perfectly 3D printable models of all those classic cars you found on posters and showrooms throughout the world. And as you can see in Maurizio's web shop at 3DaGoGo.com, he has designed some of those most amazing miniatures for FDM 3D printers you've ever seen. What's more, they only cost a few bucks each, so it's very easy and affordable to download and 3D print them at home.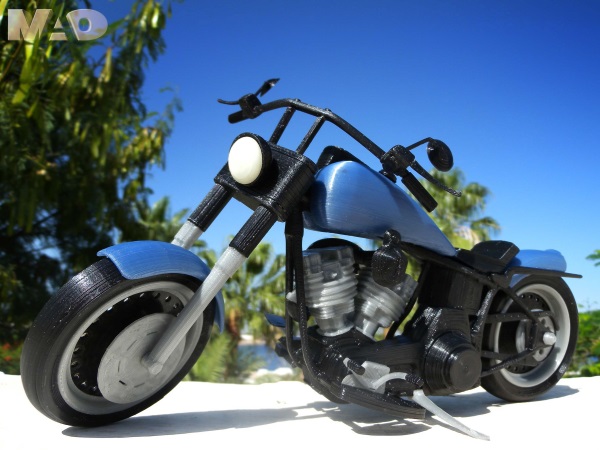 unlike all of the previous models, such as the Ferrari and the Cobra, were based on photos to ensure they are truly replicas, this amazing Harley was entirely conceived and designed by Maurizio himself. you can see the details of his fancy Harley.
he started with the frame and the engine, which are quite similar to the original, then he designed everything else from scratch, because he wanted to make the model exactly like he would have customized the real fatboy without passing by the OCC garage. So this means a monosit, tail cut, reverse steering, a new tank and so on. he tried all the possible details you could add. And that really shows in the final result and the incredible number of 3D printed components: 75 in total (divided over 20 different STL files). This means that this isn't exactly a model for beginners, but Maurizio has also written up a very detailed tutorial which will help you assemble the final model.
If you're interested in this amazing Harley bike, be sure to visit Maurizio's ever-growing web shop here. Meanwhile, we are already looking forward to his next project.