The Worlwide List of Open Source Hardware Online Stores
This list is sorted out by Mathilde, thanks for his hard work and generous sharing.
Don't spend any more time browsing desperately the internetz to find parts for your RepRap, Arduino kits or local sensors and PCBs distributors for your new project. I put together this worldwide list of online stores selling open source hardware. There is a big chance your country is in it and that you will finally find your favourite local online store to get open source electronics, robotics, parts, kits, materials and supplies for your hardware projects.
Leave a comment below the post if you own an online store that is not in the list or if you know a great online resource that should be in it.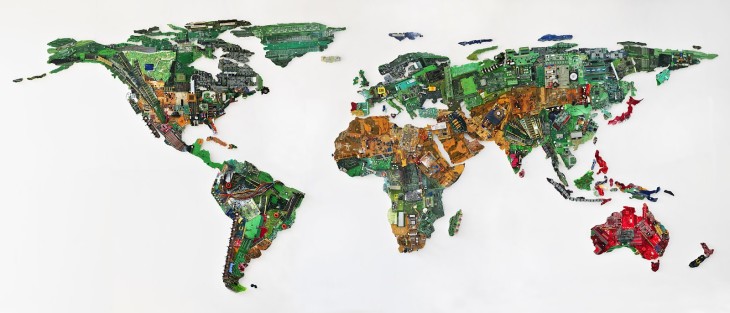 A world map made of old motherboards ©Susan Stockwell 2012. Photo Syd Sheldon. (original)
North America
Detail of Susan Stockwell's map. ©Susan Stockwell 2012
Canada
a2aPrinter: RepRap 3D printers
eckertech: RepRap parts and printers
United States
AME – After Midnight Engineering
Cooking Hacks. Catalog of open hardware products and possibility of on-demand products.
Dangerous Prototypes is an open source hardware company releasing a new project every month. Parts are then sold on Seeed Studio, but you can also find some of them through distributors.
Electric Stitches. Specialized in e-textiles
eMakerShop: RepRap shop
Evil Mad Science creates and sells open hardware kits and parts for world domination since 2007.
HobbyEngineering : science & engineering toys for education
HotEnds: RepRap hot ends supplier
LiquidWare. Engineering company selling open hardware products, with a focus on Android, sensors and Arduino environments.
Little Bits is an open source library of electronic modules that snap together with tiny magnets for prototyping and play. Many fun kits and parts available in the online store.
Lulzbot: RepRap 3D printer
MakerGear: RepRap shop
Maker Shed is the online hardware store of MAKE Magazine. A cool place to find all kind of kits, parts, toys, books, robots, wearables and goodies.
MendBot Shop: RepRap parts
Nedocon. Makes boards and kits. Incorporated in NYC, NY.
Parallax. Creators of the BASIC stamp.
The Future is 3D: RepRap parts
Robosprout: RepRap shop
SparkFun Electronics is the online retail store that sells +10 years around. Produce and distribute Open Electronics.
tindie. A fun store for people to sell their hardware creations. Learn more about tindie in this interview
XESS. Open source boards.
Willow Garage: Robots
Rasberry Pi. You can find the Rasberry Pi in these online stores: Element14, RS
Central and South America
Detail of Susan Stockwell's map. ©Susan Stockwell 2012
Argentina
Brazil
Chile
Columbia
Costa Rica
Dominican Republic
Ecuador
Mexico
Panama
Peru
Uruguay
Europe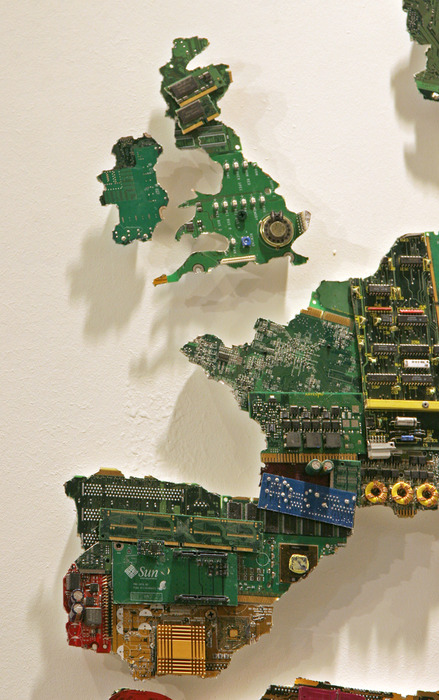 Detail of Susan Stockwell's map. ©Susan Stockwell 2012
Austria
RepRap Austria: RepRap parts
Belarus
Belgium
Bulgaria
Olimex. Design and distribute printed circuit boards, sub-assemblies, and complete electronic products.
Cyprus
Czech Republic
Denmark
Let-Elektronik. Danish online store for open hardware electronics.
Estonia
Finland
France
Evola is a French distributor for Arduino shields, Seeed Studio and SparkFun.
Hackable Devices. French makers of Open Hardware projects, Makerbot and educational open source electronics distributor.
PAOparts: RepRap shop
Snootlab is a French company and online store distributing Arduino-based hardware, Adafruit, SparkFun and TinkerKits products. Snootlab team also creates and sells its own Arduino shields.
Germany
2printbeta: RepRap printers
RepRapFab: RepRap shop
RepRap Source: RepRap shop
Watterott. German based oshw store, worldwide shipping.
Greece
Hungary
Italy
ac123dc: RepRap parts
Arduino store is the new online store of the Arduino project, selling all kind of Arduino shields, boards and accessories, tinkerkits, sensors and DIY books.
Open Picus. Italian company producing open hardware products and tools for the Web of Things
resco-research: RepRap shop
Latvia
Lithuania
The Netherlands
Mendel-parts: RepRap parts
SceneLight: specialized in hardware for theatres-related projects
xyzprinters: RepRap shop
Norway
Poland
Portugal
Romania
Russia
Skb-Kiparis Ltd: RepRap parts
Slovakia
Elektromodely. Open source electronic store based in Slovak Republic, focusing on parts for flying devices.
Slovenia
Spain
Ingenieria de Microsistemas Programados
Leap to 3D: RepRap parts
RepRapBCN: RepRap shop
Scotland
Sweden
Switzerland
Play-Zone. Switzerland based oshw online store.
Turkey
EMPATEK BILISIM SAN. TIC. LTD. S
Ukrainia
United Kingdom

RedWizard3D: RepRap shop
RepRapCentral: RepRap shop
RepRapKit: RepRap shop
RepRapPro: RepRap parts and more
Zeni Kinetic: 3D printing filament supplier
Asia/Pacific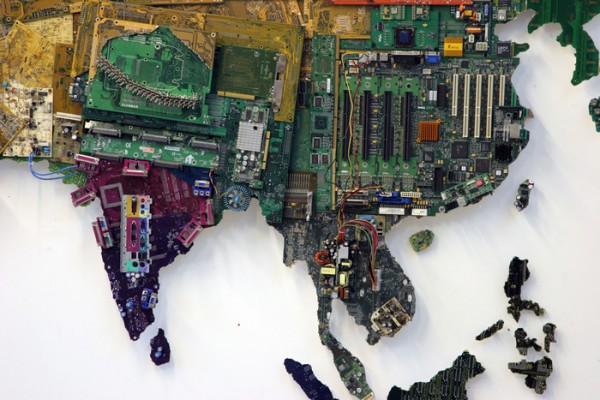 Detail of Susan Stockwell's map. ©Susan Stockwell 2012
Australia
3D Industries Australia: RepRap parts
3DStuffmaker: RepRap parts
Bilby CNC: RepRap parts
Create3D: RepRap parts
Bangladesh
Brunei
China
Seeed Studio. Open Hardware distributor company based in Shenzen, China. Design also its own products under the name of Bazaar.
Switch-Science (Japan?)
Hong Kong
Sharism is a small Hong-Kong based company distributing Milkymist and NanoNote.
India
Indonesia
Japan
Korea
Malaysia
New Zealand
Philippines
Singapore
Romscraj: RepRap parts
Sri Lanka
Taiwan
Thailand
Vietnam
Middle East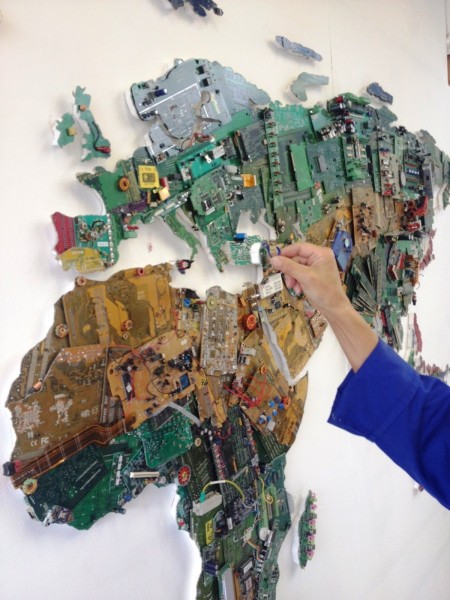 Detail of Susan Stockwell's map. ©Susan Stockwell 2012
Israel
Jordan
Lebanon
Saudi Arabia
Africa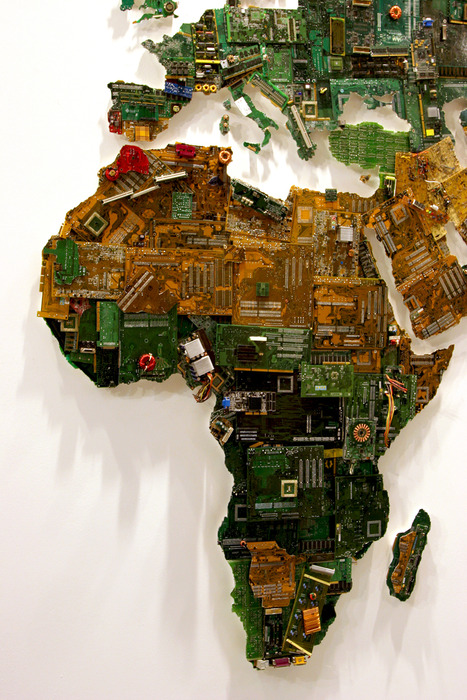 Detail of Susan Stockwell's map. ©Susan Stockwell 2012
Algeria
Egypt
Kenya
Nigeria
South Africa
Tunisia
with this list, now you can wander in the world of open source hardware.
article source: http://makingsociety.com/2013/03/the-worlwide-list-of-open-source-hardware-online-stores/