World Maker Faire in New York 2014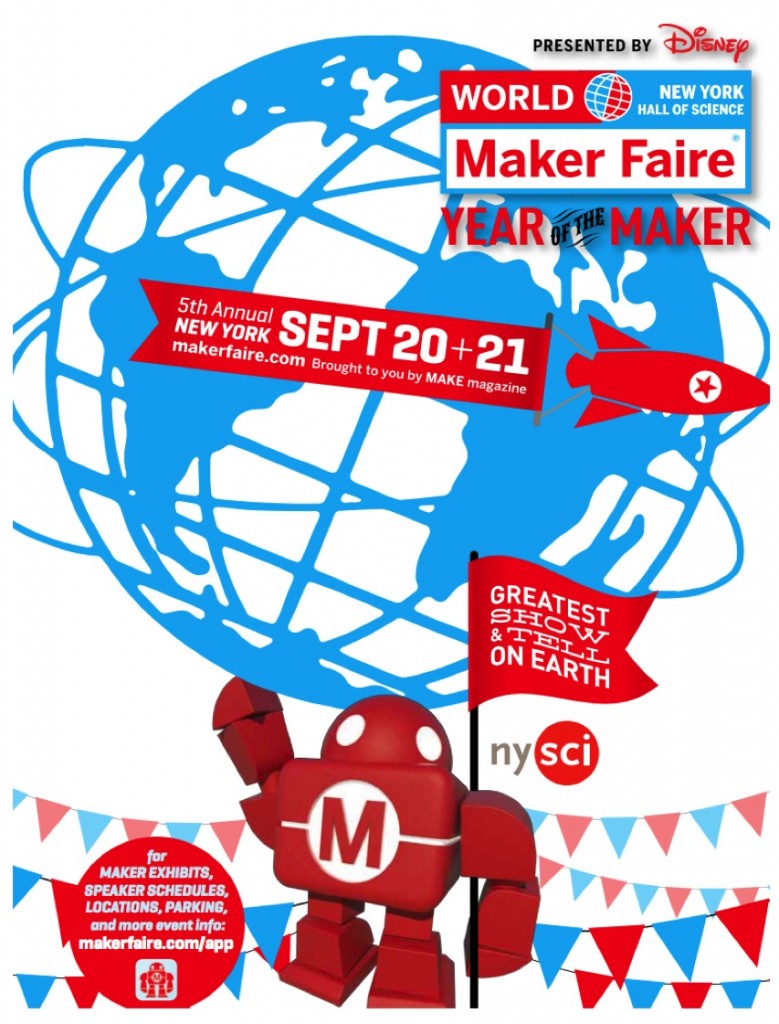 Maker Faire is the greatest DIY show on earth created by Make magazine, it's a venue for makers to show examples of their work and interact with others about it. It is a ceremony to celebrate and propagate the culture of maker, and it is a family-friendly carnival of invention and creativity.
The first Maker Faire was launched in the Bay Area in 2006, which triggered the popularity of making and interest among legions of aspiring makers to participate in hands-on activities and learn new skills at the event. Within 5 years, the American Maker Faire has attracted more than 700 showcasing makers, and a record 195,000 people attended the two flagship Maker Faires in the Bay Area and New York in 2013, with 44% of attendees first timers at the Bay Area event, and 61% in New York. Also in 2013, 98 independently-produced Mini and Featured Maker Faires occurred around the world, including Tokyo, Rome, Santiago, and Oslo. 2014 Shenzhen Maker Faire was held in Shekou, Shenzhen, China on April 6th, 2014.
This time, the world forward-looking maker faire is coming soon at the New York hall of science in Flushing Meadows-Corona Park, Queens on September 20-21. Hereafter is some previews about the show.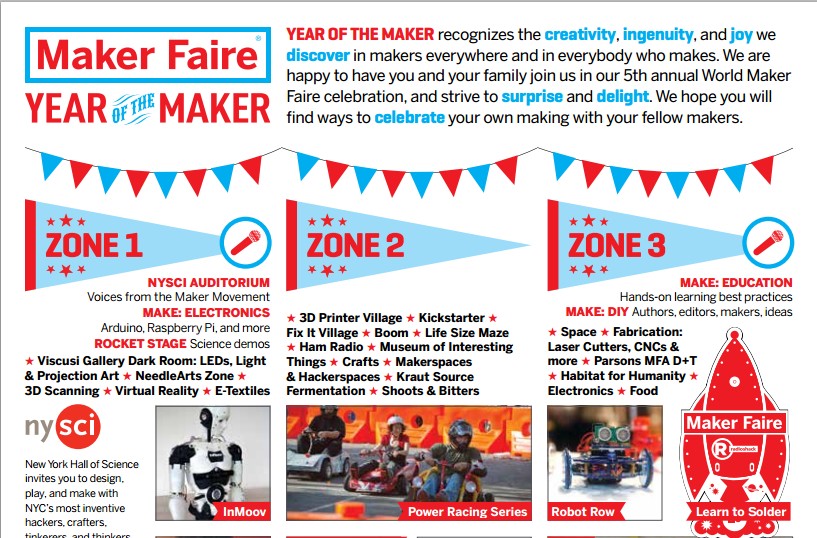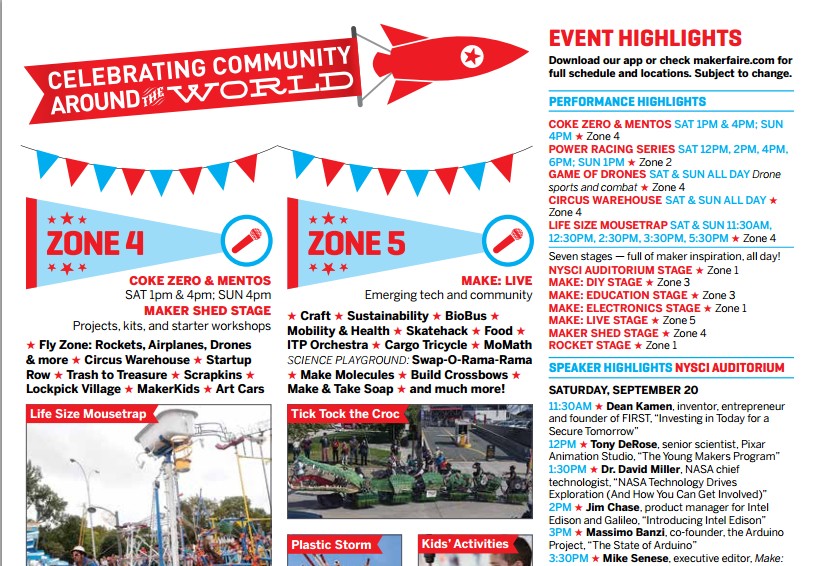 The schedules:
Check here for more information about the 2014 New York Maker Faire.
Poor as me, how I wish I could attend the show. Dear you, if you happen to be there, don't forget to share some big news with us.