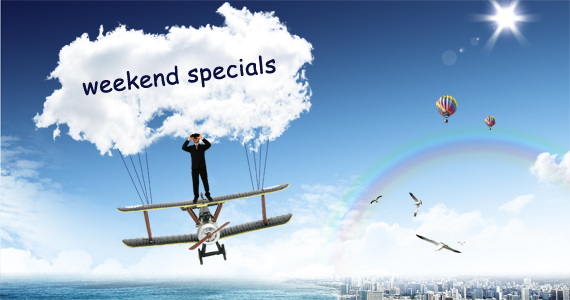 Today is the Chinese" Valentine's Day', Double Seventh Festival. Have you ever heared about it? it is has becone one of the most important festivel amoung the young in China. Before we go to our specials, let tell you somthing about this this special day.
The Double Seventh Festival, on the 7th day of the 7th lunar month, is a traditional festival full of romance. It is in mid-summer when the weather is warm and the grass and trees reveal their luxurious greens. At night when the sky is dotted with stars and people can see the Milky Way spanning from the north to the south. On each bank of the river is a bright star, which sees each other from afar. They are the Cowherd and Weaver Maid, and about them there is a beautiful love story passed down from generation to generation.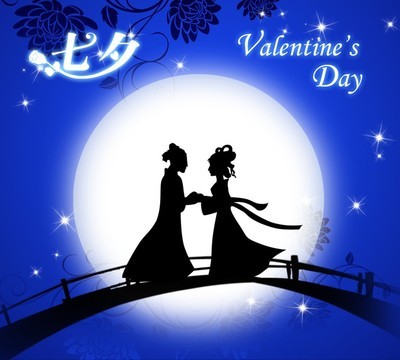 Long, long ago, there was an honest and kind-hearted young man named Niu Lang (Cowhand). His parents died when he was a child. Later he was driven out of his home by his sister-in-law. So he lived by himself herding cattle and farming. One day, a fairy from heaven, Zhi Nu (Weaver Maid) fell in love with him and came down secretly to earth and married him. The cowhand farmed in the field and the Weaver Maid wove at home. They lived a happy life and gave birth to a boy and a girl. Unfortunately, the God of Heaven soon found out the fact and ordered the Queen Mother of the Western Heavens to bring the Weaver Maid back.
With the help of celestial cattle, the Cowhand flew to heaven with his son and daughter. At the time when he was about to catch up with his wife, the Queen Mother took off one of her gold hairpins and made a stroke. One billowy river appeared in front of the Cowhand. The Cowhand and Weaver Maid were separated on the two banks forever and could only feel their tears. Their loyalty to love touched magpies, so tens of thousands of magpies came to build a bridge for the Cowhand and Weaver Maid to meet each other. The Queen Mother was eventually moved and allowed them to meet each year on the 7th of the 7th lunar month. Hence their meeting date has been called "Qi Xi" (Double Seventh).
Today some traditional customs are still observed in rural areas of China, but have been weakened or diluted in urban cities. However, the legend of the Cowhand and Weaver Maid has taken root in the hearts of the people. In recent years, in particular, urban youths have celebrated it as Valentine's Day in China. No less popular than the western one. As a result, owners of flower shops, bars and stores are full of joy as they sell more commodities for love. So, how do you like it? Take the one you love to have a special Chinese" Valentine's Day'! No flowers, no choclates, just a quiet perfect moment to gaze at the stars and enjoy the sweet time.
OK , so much for the festivel, let get back to our business, and have a look at the special offers for this weekend.
1,Unassembled-Full kit for Prusa Mendel I2(iteration 2)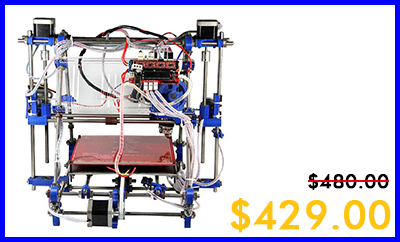 2,RepRap Sanguinololu Rev 1.3a assembled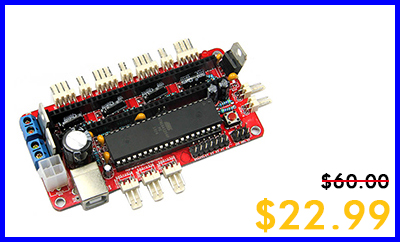 3,3D Printer Smart Adapter for Sanguinololu Board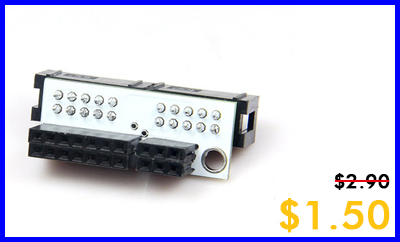 4,Assembled JIETAI GT9S Extruder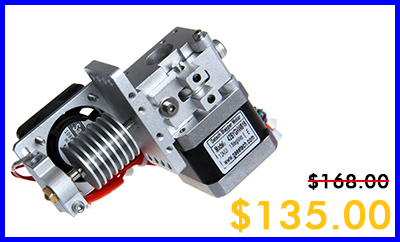 5,All metal long-distance J-head for bowden extruder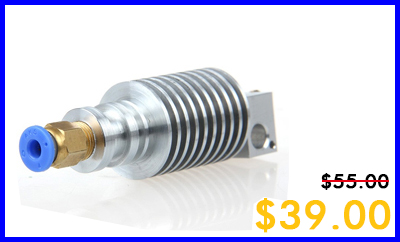 6,Assembled short-distance J-head with fan for bowden extruder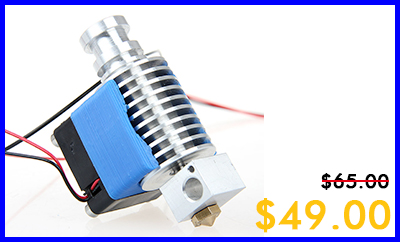 7,Assembled J-Head Hot End 0.3/0.35/0.4/0.5mm Nozzle for 1.75/3mm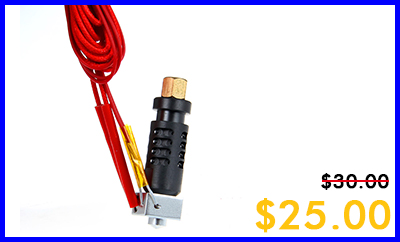 8,Assembled J-Head long-distance with Cartridge heater & PTFE tube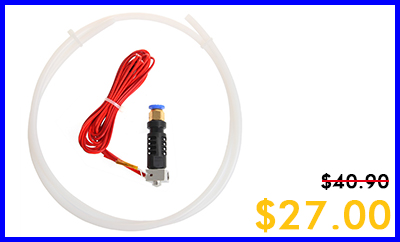 9,Reprap Hot End V2.0 with 0.35mm & 0.4mm nozzle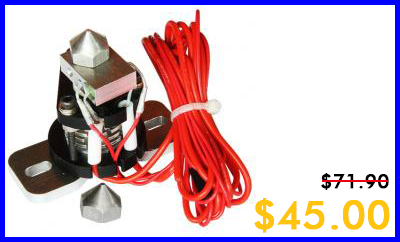 10,1m PTFE Tubing for J-head hotend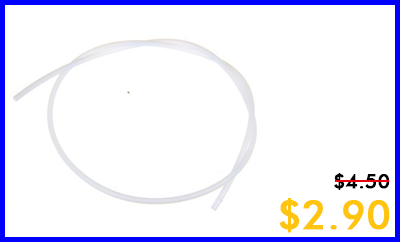 11,StepStick DRV8825 Stepper Motor Driver Carrier Reprap 4layer PCB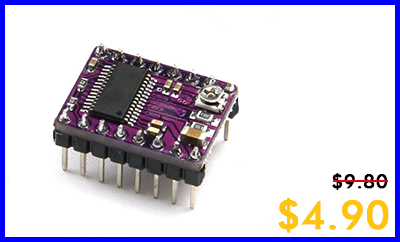 12,updated GPRS/GSM SIM900 Shield V2 board arduino compatible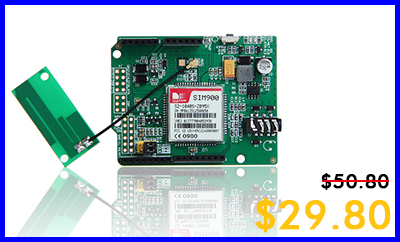 13,3D Printer supplies Filament RepRap ABS/PLA 3/1.75mm
Activity rules:
1. All the specials issued are only for registered customers, so please first before add them to your cart and then place the order.
2. No more than 5pcs for each special item of one order every week, (this quantity should meet you demand unless you are a reseller). once your purchase quantity more than 5pcs, we will refuse to make the delivery, this is very important, please kindly be informed.
3. All the items issued on SOW (Specials On Weekend) are under the same After-Sale Service, all the problems you meet during your usage, you can fell freely to contact our tech team via email or Forum.
4. All the orders from SOW, will be deilivered via air post service (No express) which means it will take a little time to arrive your hand, so please keep patient to wait several days.
5. Coupon can't be used in conjunction with this activity–Weekend Specials. Once you do and make your order,we won't deliver and the coupon will be invalid.
6. Weekend Special products shall become effective after the order you make successfully.Pay attention to our website if you miss this specials time,we may post it again next time.