Mink 3D printers enable you to print the unique make-up you want.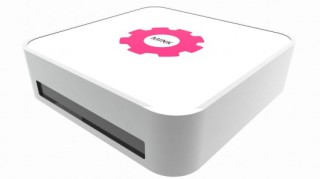 When it comes to 3D or 3D printing or whatever, how do you think, girls? You may have the same idea with me "Come on, it is 3D printing, it is all about technology or electronics, what does this have to do with us, technology is a man thing. What girls concern most is beauty, I'd like to spend all day to shop for the dresses and hours to give myself a stunning make-up. Yes, make-up, a cosmetic bag that can satisfy your every desire for a unique style of beauty is the dream of many girls". But if you see the following device, you may regret for not being interested in 3D printing.
By the way, have you girls ever had the experience that you purchase a lipstick you think is the color you saw in a magazine that you like , but by the time you get home, you find it's not quite the shade. Darn you, florescent make-up store lighting. Sometimes, stores won't even carry the color we want. Harvard Business School graduate Grace Choi found a solution. She invented Mink 3D, a printer that creates powdered eye shadow in any shade you plug in, whether that be the red from an apple or the blue of your favorite dress. Getting the right shade of make-up will be easy and convenient with Mink 3D.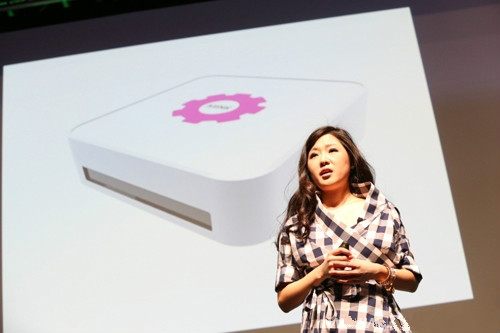 The printer works like any other printer you own. All you need is a color picker so you can grab the hex code, as well as a way to print. As Choi puts it, the Mink 3D "turns any camera, phone, or laptop into an endless beauty isle." It's easy. Grab a color from a picture you took or one you found online, pull it into a software that prints, and away the Mink 3D goes. How perfect is this for Pinterest and Instagram junkies like me who see images online and think "I need that color now." Currently, the Mink 3D only prints powders, but Choi is working on creams. Pretty soon, you'll be able to print foundations and lipsticks, too.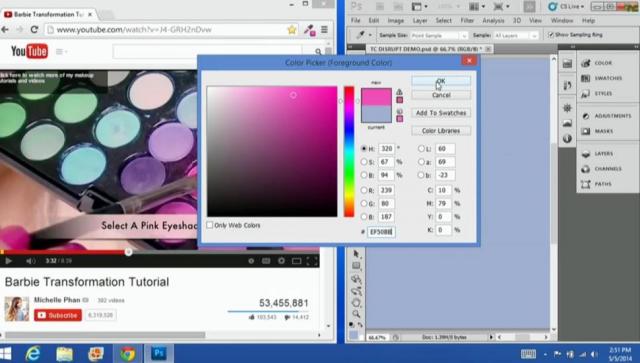 The printer costs initially $300 but the popular it becomes the lower the price will get and hooks up to a normal computer just like a normal printer. A reasonable small outlay could provide you with the exact make-up you want for a lifetime.
The Mink 3D is meant to target younger women (13-21) who have yet to fall into a beauty routine and are experimenting, but I think this is an amazing product for any age. It's never too late to start wearing what makes you feel beautiful.