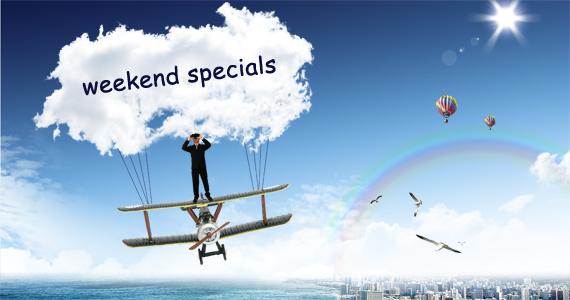 For the last weekend special, there are some bug in our website and some our customers can't pay for their order. We are sincerely sorry for this inconvenience might cause you.
At this week, everything is ok and hope you can enjoy your shopping.
BTY, the Dragon Boat Festival is coming and we will have three days holiday from May.31 to Jun.2. But you can place your order as usual, but the your order will be shipped as normal on Jun.3.
Here is the vocation schedule:
Specials time begin from now to Sunday,1,Jun,24:00(CST,GMT-6:00)
Activity rules:
1. All the specials issued are only for registered customers, so please register first before add them to your cart and then place the order.
2. No more than 5pcs for each special item of one order every week, (this quantity should meet you demand unless you are a reseller). once your purchase quantity more than 5pcs, we will refuse to make the delivery, this is very important, please kindly be informed.
3. All the items issued on SOW (Specials On Weekend) are under the same After-Sale Service, all the problems you meet during your usage, you can fell freely to contact our tech team via email or Forum.
4. All the orders from SOW, will be deilivered via air post service (No express) which means it will take a little time to arrive your hand, so please keep patient to wait several days.
5. Coupon can't be used in conjunction with this activity–Weekend Specials. Once you do and make your order,we won't deliver and the coupon will be invalid.
6. Weekend Special products shall become effective after the order you make successfully.Pay attention to our website if you miss this specials time,we may post it again next time.
The following are specials for this weekend.
StepStick DRV8825 Stepper Motor Driver Carrier Reprap 4layer PCB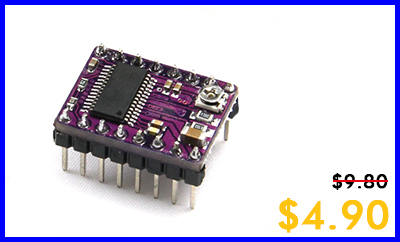 Reprap LCD12864 Graphic Matrix Display Module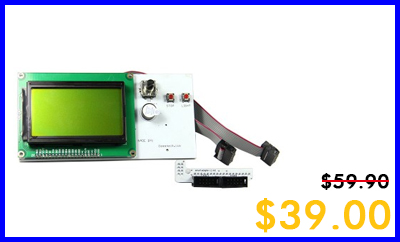 Reprap Hot End V2.0 with 0.35mm & 0.4mm nozzle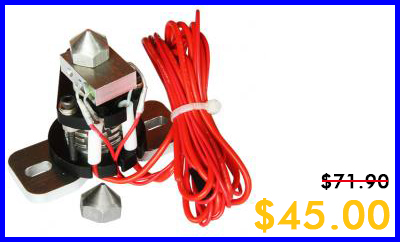 1m PTFE Tubing for J-head hotend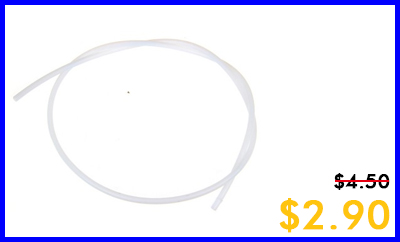 GPRS/GSM SIM900 Shield board arduino compatible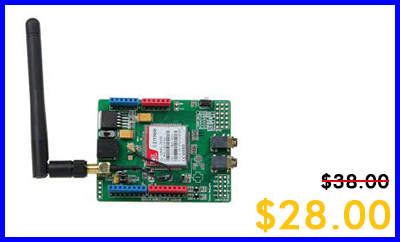 Unassembled-Full kit for Prusa Mendel I3(iteration 3)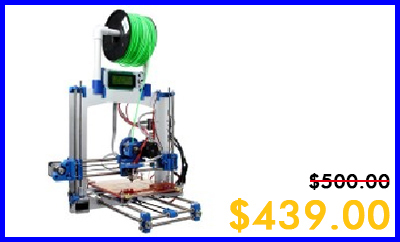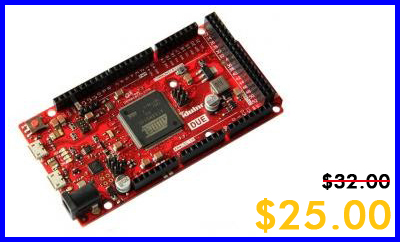 RAMPS 1.4 RepRap Mega Pololu A4988 extend Shield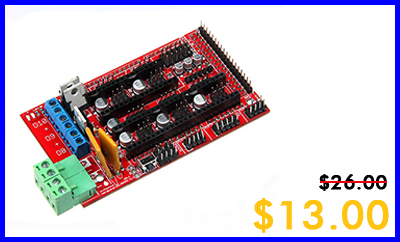 StepStick A4988 Stepper Driver Module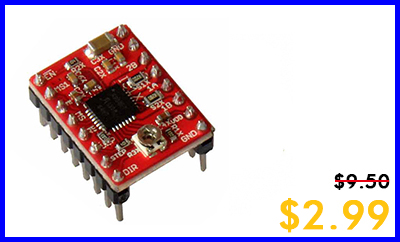 All metal long-distance J-head for bowden extruder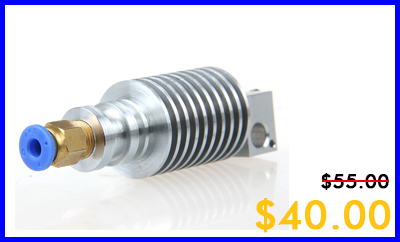 Assembled short-distance J-head with fan for bowden extruder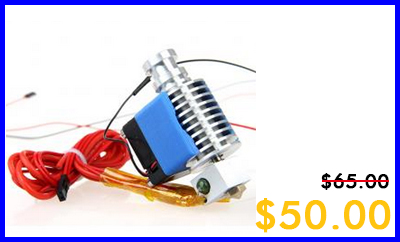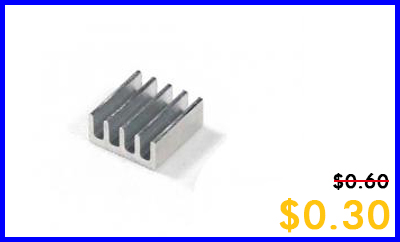 New Pololu Shield RAMPS-FD for Arduino Due 3D printer controller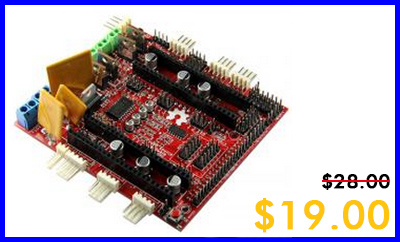 RepRap Steppermotors Megatronics V2.0 Kit 3DPrinter electronics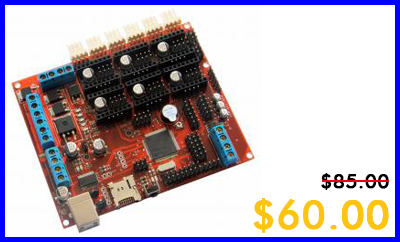 After receiving Geeetech's products,would you have an idea about taking a photo or video of our products?Don't be shy,we are looking for all of your project show!Contact to sales@geeetech.com,share your achievement with others:)