A busy week has gone by, what we do in the nice weekend? Most people like to go shipping, watch TV at home or go with your friend.
But please don't forget to visit the geeetech, there are some cheaper products waiting for you every weekend. In the last week, more new geeetech friends ask me why there are some products with the cheaper price yesterday but I can't find today? I'm very happy that more and more people know about our weekend special and like it very much.
Please tell your friends who need to purchase these products, this maybe a good chance for them.
Back to our topics, hope you can enjoy you shipping time.
Specials time begin from now to Sunday,25,May,24:00(CST,GMT-6:00)
Activity rules:
1. No more than 5pcs for each special item of one order every week, (this quantity should meet you demand unless you are a reseller). once your purchase quantity more than 5pcs, we will refuse to make the delivery, this is very important, please kindly be informed.
2. All the items issued on SOW (Specials On Weekend) are under the same After-Sale Service, all the problems you meet during your usage, you can fell freely to contact our tech team via email or Forum.
3. All the orders from SOW, will be deilivered via air post service (No express) which means it will take a little time to arrive your hand, so please keep patient to wait several days.
4. Coupon can't be used in conjunction with this activity–Weekend Specials. Once you do and make your order,we won't deliver and the coupon will be invalid.
5. Weekend Special products shall become effective after the order you make successfully.Pay attention to our website if you miss this specials time,we may post it again next time.
The following are specials for this weekend.
StepStick DRV8825 Stepper Motor Driver Carrier Reprap 4layer PCB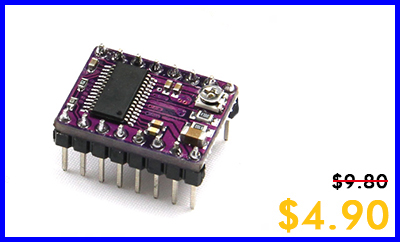 Reprap Hot End V2.0 with 0.35mm & 0.4mm nozzle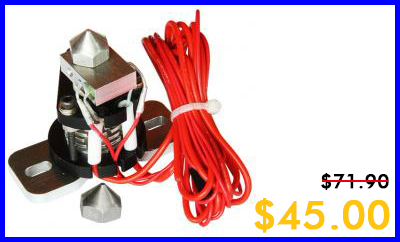 GPRS/GSM SIM900 Shield board arduino compatible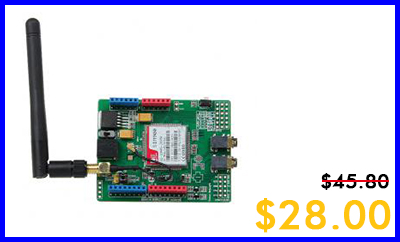 1m PTFE Tubing for J-head hotend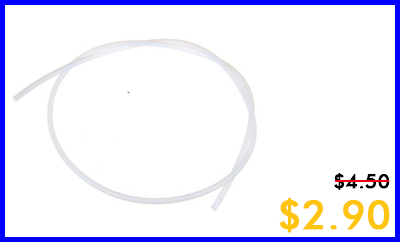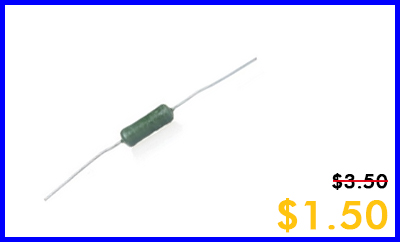 Unassembled-Full kit for Prusa Mendel I3(iteration 3)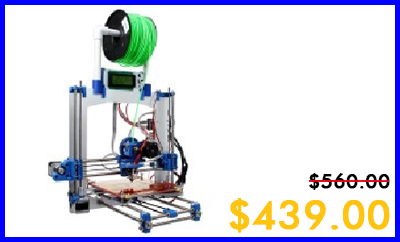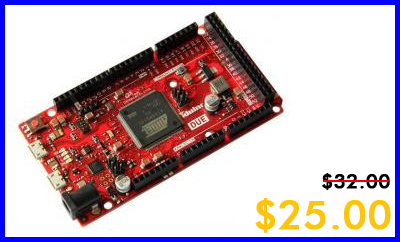 Reprap LCD12864 Graphic Matrix Display Module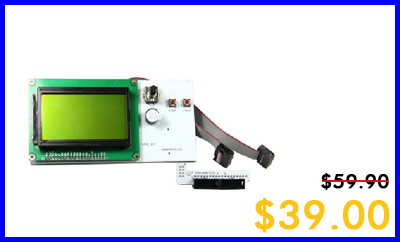 RAMBo (RepRap Arduino-compatible Mother Board) V1.2a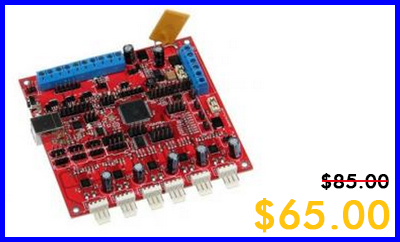 New StepStick A4988 Stepper Driver Pololu-Reprap 4layer PCB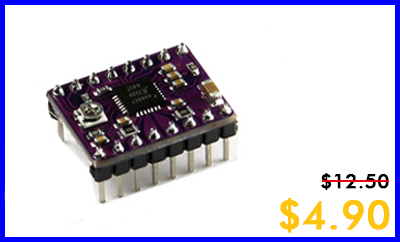 RAMPS 1.4 RepRap Mega Pololu A4988 extend Shield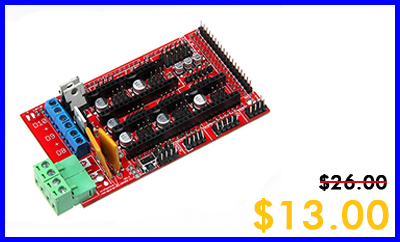 After receiving Geeetech's products,would you have an idea about taking a photo or video of our products?Don't be shy,we are looking for all of your project show!Contact to sales@geeetech.com,share your achievement with others:)