Are you curious about who are serving you everyday here in GETECH?
When you sign and receipt your goods, some of you might want to know, who packed and post your parcels from GETECH.
When you got a problem and drop us a mail, you might always got a reply with the follow words:
Hi friends,
Thanks for your order and mail………..
Do you want to know who write you back?
And you might also want to know who in GETECH controlling the products quality to ensure your items bought in GETECH can run smoothly.
Ok, here we go! Read this post—Team Show, and you will know all above.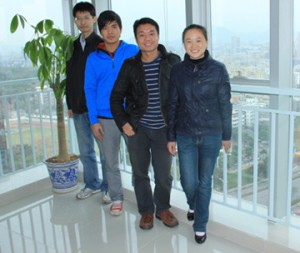 Here are three handsome boys and a pretty girl, (from left to right: Jack, Randy, Liang and Crystal) they are from Development team. Struggling everyday for new products and innovations.For any of the great ideas of you about the product and innovations you can post a topic on our forum Project Talent Show page. Try to intercommunicate and bubble more amazing products.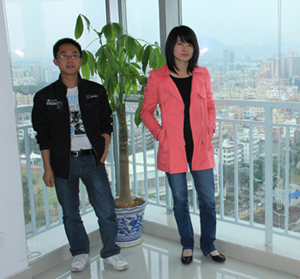 IT Team—Adam and Angel, designed and built our web store, still working on daily maintenance and features upgrades, "To show Customers a beautiful, stable and reliable site" is IT Team's creed inall their work. If you have any feedbacks or suggestion on the web functions or features, they can be reached in our Forum Suggestion Page.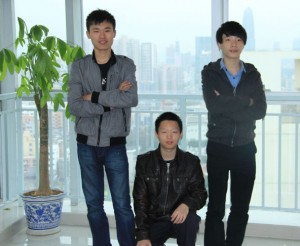 QC Team—Allen, Peter and long (from left to right), they are responsible for the product quality control, When we got boards from the SMD factory they paste each QC label on the qualified products after testing them, Allen is TL (team leader) a very precise and conscientious handsome man. Long is a new team member joined us since Mar., a hard working boy says he loves this team and happy work with this team. If you receive any default product, you can post a comment on our Forum Service page,let's beat them together for any mistake they made.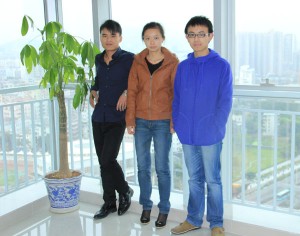 Delivery Team—- Eric, Anny and Danny (from left to right), you can figure out they are from the same team just by their name pronunciation, E-An-ny-Danny right? That's Pretty interesting.Yes, right, they are from DT (Delivery Team). Double check your order list and confirm the items you purchased everyday seriously and pack your parcels carefully. Even then, sometimes we still receive complains from customers that they received wrong items. For this reason we set a lots weekly reports to prevent this happening, seems so far so good. If you have more good idea on this case, maybe you can let them know via our forumSuggestion page.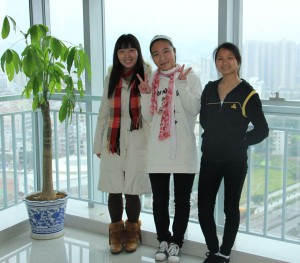 Finally, Support Team (ST)—Three cute girls, Lily, Cherish, and Penny (from left to right)You must received a large numbers of mails from them, except the technique mails, Cherish is TL, a very hard work girl, almost OT every days, you must always receive her back mails out of our office hour. So next time when you receive her reply again beyond the office hour you should say"thanks Cherish, thanks for your time".
All the members from GETECH are young, enthusiastic and passionate; we are always ready to serve customers from virtually each corner of the world. Our vision is—- Start here! Make excellence!