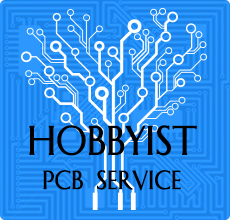 For most common 3D printers, it can usually print with only one color; some slightly advanced, you can print two colors, like our Prusa I3 Pro C model,some are more advanced which can print 2 mix colors, like our Prusa I3 Pro M201 model.
Printing with 2 in 1 out mix-color is an exciting experience, what about 3 in 1 out mix-color with more potential?
This 3 in 1 out Hotend, just as its name implies, has three independent feed-in channels and shares one out-feed nozzle at the end of the three feed channels. This can be a new frontier of 3D printing.
Based on the principle of the three primary colors, the three filaments of different colors will be fed in accordance with a certain percentage of feeding rate, then they will be melted and mixed in the nozzle chamber to generate another new color or mixed color, enables the printing of model with any color.
The key feature of this 3 in 1 out Hotend is the diamond shaped nozzle. We have designed the nozzle to have smallest possible mixing chamber to make color shifts as fast as possible and to avoid unnecessary filament waste. To ensure rapid nozzle heat up we have constructed the nozzle as compact as possible.
This 3 in 1 out Hotend is designed to be used on Kossel or Rostock printer. If you want to use it on other printer, you will need to make modifications according to your project. You are welcomed to share your fantastic idea with us in our forum.
Main features:
1. 3 in 1 out diamond-shape hotend support 3 filaments of different colors and different materials.
2. Creating printings with a wide range of colors and materials in a single object, in one print.
3. Easy to level nozzles make getting started in multi-extrusion easier than ever before.
4. Absolute minimum size and weight, will not weigh down your printer or reduce printing performance
5. All-metal, high performance J-head with efficient heat dissipation for fantastic printing.
6. All-metal accessories to withstand higher temperatures involved in printing process so that you can print with multiple kinds of filament that requires higher temperature such as ABS.
Tips: Different materials of filament has different melting point, when printing with two different kinds of material, please choose those with close melting point.
1. Number of filament: 3
2. Filament material: PLA, ABS
3. Heater cartridge: 40 W, 12V/24V; size: 6*15mm
4. Heater cartridge wire length: 700mm
5. Thermistor: 100K NTC
6. Thermistor wire length: 1m
7. Working Temperature: 190°-230°
8. Cooling Fan: 40 x 40 x 10 mm
9. Fan voltage: 12V
10. Filament size: 1.75mm
11. Nozzle size: 0.4mm
12. Net Weight: 175g
13. Shipping weight: 300g
1x 3 in 1 out mix-color Hotend