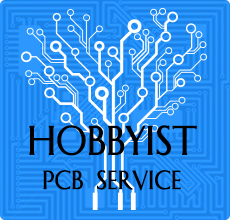 Tiny210 CPU board is a high-performance Cortex A8 core board. It uses Samsung S5PV210 as the main processor, running at up to 1GHz. Integrated PowerVR SGX540 S5PV210 internal high-performance graphics engine, support for 3D graphics run smoothly, and can be smooth to play 1080P video of the large size.
Mainly using the tiny210 double-pin 2.0mm pitch, leads to the CPU the most common functional pin, and seeks to Tiny6410 core board three rows of pin-compatible (P1, P2, and the CON2); also features the S5PV210 chips, respectively, leads to the standard miniHDMI interface, and 1.0mm pitch SMD CON1 Block (51Pin), as shown above.
Tiny210 onboard 512M DDR2 memory, and can smoothly run advanced operating system, Android, Linux and WinCE6. It is ideal for the development of high-end Internet of Things, advertising, multimedia terminal, smart home, high-end surveillance system, video game control panel device.
CPU board Hareware
CPU: 1 GHz Samsung S5PV210 with PowerVR SGX540 graphics engine
DDR2 RAM: 512MB DDR2 RAM, 32bit data bus, 200MHz
FLASH: SLC NAND Flash: 256MB/1GB
Multi-IO
2 x 60 Pin 2.0mm space DIP connector
1 x 51 Pin 1.0mm space SMD connector
1 x 30 Pin 2.0mm space DIP connector
on Board source
Supply Voltage from 2V to 6V
Mechanical: Dimension: 64x 50x 11mm
Software: Android 4.0, Android 2.3, Linux 2.6.35, Qtopia-2.2.0/Qt-4.4.3/Qt-4.7
Note: This board is not completed open source ! Not recommand!
For more usefully information please visit the WIKI Page