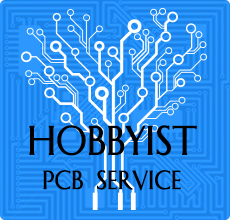 The Tiny210 Single Board Computer is a high-performance controller board introduced. It is designed based on the S5PV210 microcontroller, 512MByte DDR2 RAM, 256MByte Nand Flash,
RTC, Audio and net on board. It has integrated RS232, USB, Ethernet, Audio In/Out, Keyboard,LCD, HDMI, TV out, camera in, SDIO WiFi Module, SD card and more other functions on board.
So many hardware resources provided by the expansion board, it becomes a solid reference board for customer design.
We also offers a complete software development package to customers. The board supports linux2.6.35, Android2.3 operating system and is provided with complete basic drivers which enable a quick channel to evaluate the Samsung S5PV210 processor and customize application software. Itwould be an ideal development platform for multimedia and communication applications.
Hardware Features:
CPU
Samsung S5PV210, based on CortexTM-the A8, 1 GHz frequency
Inside PowerVR SGX540 high-performance graphics engine
2 D / 3 D graphics acceleration
Support MAX 1080 p @ 30 FPS hardware decoding video smooth playback, format for MPEG4, h. 263, h. 264, etc
Support MAX 1080 p @ 30 FPS hardware encoding (mpeg-2 / VC1) video input
DDR2 RAM:
Size: 512MB
32bit data bus, 200MHz
FLASH:
SLC NAND Flash: 1GB
Multi-IO:
2 x 60 Pin 2.0mm space DIP connector
1 x 30 Pin 2.0mm space DIP connector
1 x 51 Pin 1.0mm space SMD connector
Board:
4 x User Leds(Green)
1 x Power Led(Red)
Supply Voltage from 2V to 6V
Mechanical:
Dimension: 64x 50x 11mm
Software:
Superboot-210
Android 2.3 + Linux-2.6.35
Android 4.0
Linux-2.6.35 + Qtopia-2.2.0/Qt-4.4.3/Qt-4.7
Package List:
1 ×Tiny210 mother board
1 ×Tiny210 core board
1 ×4.3" LCD with touch screen
1 ×DVD
1 ×serial cable
1 ×miniUSB cable
1 ×internet cable
1 ×power
Note: This board is not completed open source ! Not recommand!