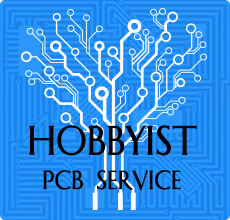 For those who 3D print a lot or 3D printing beginners, manually leveling a 3D printer can be time consuming and a bit mysterious. Getting it "just right" requires a good eye and constant attention while printing the first layer. Well, here comes the Inductive proximity sensor switch for 3D printer auto-leveling.
This inductive proximity sensor switch makes the auto-leveling function for 3D printers more accurate and convenient. This feature will enable your printer to take several bed leveling readings and calculate a level plane so your prints are always level. While printing each layer, you z-axis will be in constant motion to compensate for an un-level bed.
Benefits:
Save time messing with springs and screws on your print bed. Run the Auto-level procedure before every print or just one time for each start-up of the printer.
Less issues related to un-level print beds like parts coming up on one corner and nozzles jamming because the print started too close.
Note: To set up your printer for auto-leveling, you need to update your firmware and make a mount for your Inductive Proximity Switch.
Product Features:
Wire Length: 110cm
Output Type: NPN
Detection Distance: 4mm
Compatible with Prusa I3, Kossel and other printers
Switch Appearance Type: Cylinder Type
Dimension: M12x 60mm
Supply Voltage: DC 6-36V
Power (Positive): Brown
Power (Negative): Black
Common/ Ground: Blue
wire length:115cm
Package include: 1pc x Inductive Proximity Sensor Switch