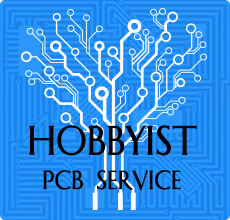 As an emerging and advanced manufacturing technology, 3D printing has been applied to education in many countries. Geeetech, a Shenzhen based 3D printer manufacturer, developed a compact, elegant and easy-to-manage 3D printer, E180, to bridge the gap between classroom concepts and the reality with hands-on learning.
E180 features a build volume of 130*130*130mm and runs at a high traveling speed. Its quality performance delivers smooth surface finish and strong structure for the final printout. Wi-Fi connectivity allows users to enjoy the convenience of cloud 3D printing solution, via which they could make full use of a large amount of free 3D models and direct control over the overall printing process on EasyPrint 3D App. It is worth mentioning that the multifunctional EasyPrint 3D App, with straight-forward user interfaces, would enable users to modify the relevant printing parameters in real time and have an access to a cloud gallery of free 3D models.
Another important feature should be the break-resuming capability, completely wiping out users' headache of starting over a new printing task again and again. This function would empower E180 to save and stop the current printing job lest power outage or filament fracture takes place. Besides, E180 comes with a simple and intuitive 3.2″ full-color touch screen, showing streamlined operation flow. In addition, with a SD card, this full-color touch screen allows E180 to run untethered to the computer.
1. E180E180 --- Elegant & Exquisite
Its classic black and white comparison gives E180 a touch of elegance and simplicity.
Made from sheet metal and injection modeling, the whole architecture is endowed with the characteristics of stability, endurance and vibration-resistant performance.
The ergonomically cantilevered design makes the printing head move light, rapid and stable. Besides, this design style allows you to observe the whole printing process in a full view.
2. Built Small, Think Big
The building volume of E180 is 130x130x130mm, enough to hold children's unlimited creativity and imagination. With its break-resuming capability, E180 empowers children to finish large size models by printing different parts separately.
3. Printing at High Precision
The printing precision is defined as 0.05mm, ensuring that your final work has a smooth surface, cohesive layers and a strong structure.
4. High speed & smooth extrusion
The travelling speed of printing head is kept at 80~110mm/s, without compromising its high printing quality. The nozzle extrudes smooth and thin, greatly reducing the rate of clogging or jamming.
5. Points Leveling --- Accurate and Effective
The simple 5 points leveling allows you to calibrate the build platform accurately and effectively, guaranteeing great adhesion between the first layer of the printout and the platform.
6. 3.2″ full color touch screen
The 3.2″ full color touch screen unfolds an intuitive and sensitive panel by which you could modify the relevant parameters for a comprehensive control over the whole printing process. The employment of touch screen, in a large measure, simplifies the operation flow.
7. Cloud-based EasyPrint 3D App
EasyPrint 3D App is cloud-based to connect 3D printing fanciers all over the world to promote the development of this new tech. It is a social App which is multi-featured with remote control over your 3D printer, a cloud gallery of free 3D models and a 3D printing community.
Remote control
This cloud solution makes it convenient for you to direct control over E180 anywhere and anytime via EasyPrint 3D App. In this way, E180 is more of a competent aide, rather than an intruder, in your work, daily life and learning.
A cloud gallery of free 3D models
EasyPrint 3D App, a considerate aide, enables you to scroll through the beautiful slideshows of free 3D models, choose your favorite model from 9 categories, preview it and start to print.
Besides, you can share your unique design with other 3D printing hobbyists.
3D printing community
It is super simple for you to share images or videos of your impressive printouts with the community. When your work is liked or commented, not only will you obtain confidence and encouragement from other 3D printing hobbyists, but also make like-minded friends.
8. Break-resuming capability
Hassled with repetitive printing jobs?!
E180 features the function of break-resuming, convenient to stopping and saving the printing status in real time. You could continue the uncompleted print at the same place as if the machine has never stopped.
9. Safe and Durable Nozzle Design
E180 applies quality ceramic craftsmanship to the design of its nozzle, greatly reducing thermal losses and keeping the temperature of the hotend at 100℃ or so. This craftsmanship enhances the durability of the nozzle. Besides, the high-temp components are enclosed in the frame, protecting kids from inadvertent injuries or scalds.
10. Stand-alone printing with a TF card
A tiny TF card enables E180 to run untethered to your computer. Besides, EasyPrint 3D App and the full-color touch screen together would, in a large measure, enhance the user experience of stand-alone printing.
11. EasyPrint 3D
EasyPrint 3D, specially engineered 3D printing software for Geeetech 3D printer, is easy to use for both novices and seasoned users. Besides, the [Manual control] function allows users to manually modify some specific printing settings.
12. On-line Upgradable Firmware
With EasyPrint 3D, it is straight-forward and convenient to upgrade the firmware of your printer on-line. E180 team will constantly upload the latest firmware to ensure that this little aide could keep running at peak performance and bring you satisfactory using experience.
13. PLA Filament Environment-friendly
E180 uses PLA as its printing material. PLA is environment-friendly, nontoxic and rich in color, fitting this considerate aide harmoniously into the classroom, home, office, etc.
14. Application
Easy-to-use, E180 not only applies to education, but also to other institutes and organizations that need to combine 3D printing technology with their own development.
15. E180 is compact, lightweight and in strong packing.
Compact and lightweight, E180 is easy to be packed and shipped. Its strong packaging ensures that this tiny machine will reach your door steps safe and sound, running at its nice performance.
Specs:
Printing parameters
Print technology: FDM
Build volume: 130x130x130mm
Printing precision:0.05mm
Positioning precision: X/Y:0.11mm. Z: 0.0025mm
Print Speed: 80-110mm/s recommended
Filament diameter: 1.75mm
Nozzle diameter: 0.4mm
Filament supported: PLA
Software:
Operating system: Windows
Control software: EasyPrint 3D
File format: .stl, G-code
Temperature:
Max extruder temp: About 230°C
Electrical:
Power supply: DC 12V/6A
Connectivity: Wi-Fi, USB, TF card (support stand-alone printing)
Display screen: 3.2″ Full color touch screen
Mechanical:
Chassis: Metal plate + injection molding (a portable cantilever type 3D printer)
Build Platform: Aluminum alloy plate
XYZ Rods: Wear-resistant, stainless steel and lead screw (Z axis)
Stepper Motors: 1.8°step angle with 1/16 micro-stepping
Physical Dimensions & Weight
Machine Dimension: 284x156x320 mm
Shipping box Dimension: 374x267x386mm
Machine Net weight: 4.5kg
Machine Gross weight: 9kg
For more Videos about E180, please visit our Youtube.