We bet you didn't know these 3D printed accessories even exist!
The sky is the limit when it comes to creativity, and 3D printing is no exception to this. You may have a unique idea in your mind and if you can find the right tools then you can 3D print your design and share it with the world too. Today we're going to take a look at some of the fun and quirky accessories designed by people all over the world!
Wearable Planter Jewelry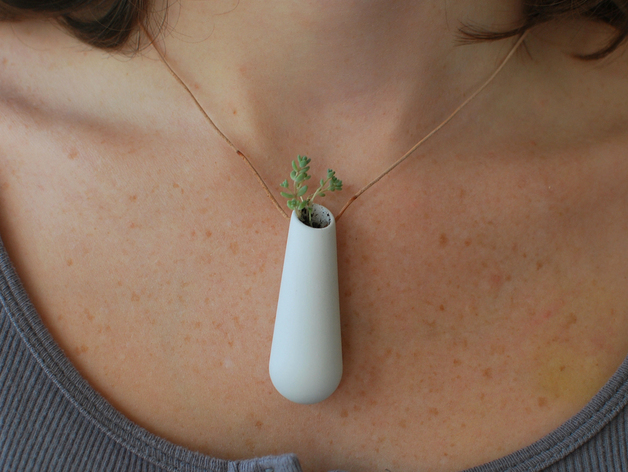 Love plants? You can now take your precious plants with you wherever you go thanks to these unique jewelry planters made by Colleen Jordan. The pendant itself is a miniature vase with holes through it which you can attach a cord. So simple yet so creative!  You can make your very own Vase pendant thanks to files available on Thingiverse here.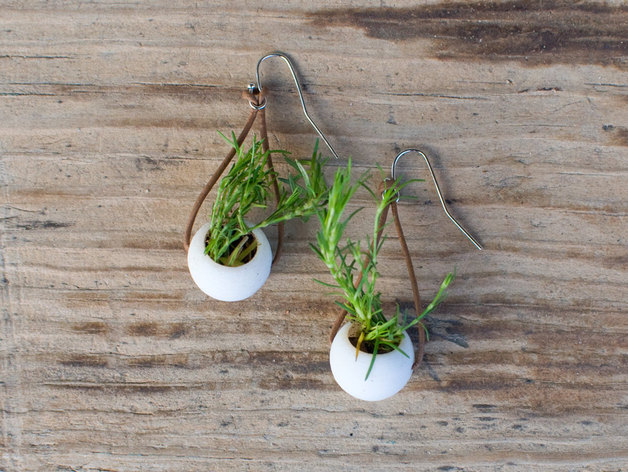 And if you're looking for a pair of earrings to match then Colleen has you covered with these tiny beads that can be used as mini planters. Just print it out, add your plant and take your lil' buddy with you on your adventures! Find these wearable planter beads here.
Neckties
While 3D printed clothing hasn't taken over our closets yet, we'll admit we're pretty fascinated with the concept. And one thing we can't wait to try are these 3d printed neckties that are quirky, cool and definitely a topic of conversation.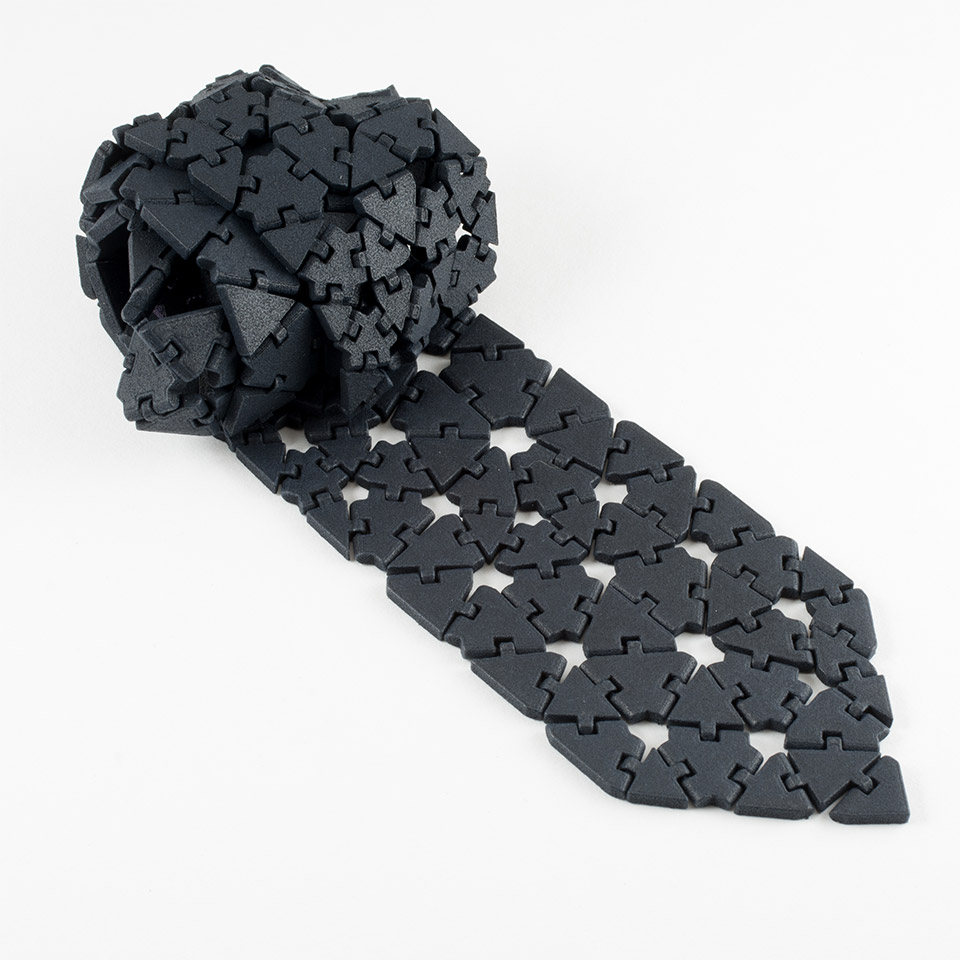 What's so special about them? For starters, you don't have to struggle with tying that tricky knot. All you need to do is slip them on. The tie itself is made from pieces of PLA linked together in such a way that they're flexible but also very durable. Creator Boris Rabinovich even put them to the test by tossing them in the washing machine but they returned unscathed!
Tapestry Eyeglasses
3D Printing your eye-glasses are cool but how about taking making it a fun art project too?
Chloe McCormick and Nicholas O'Donnell-Hoare collaborated to create these cute and quirky eye-glasses which can be customized to suit your need! All you need are your favorite colors of yarn.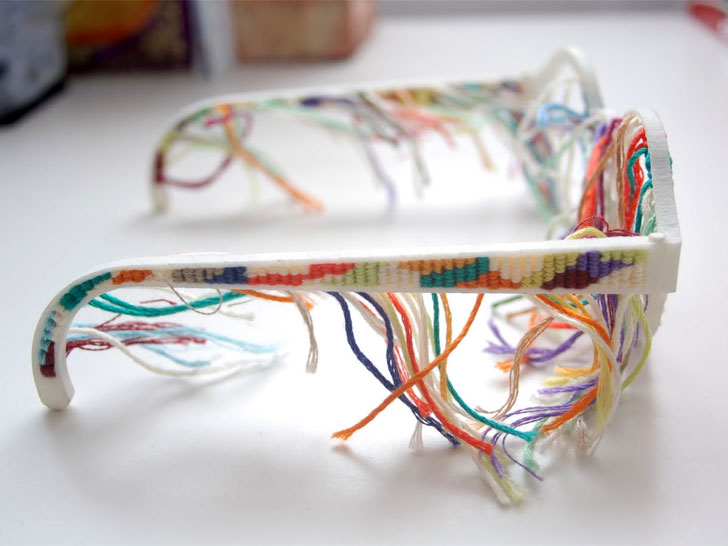 There are holes included in the frame of these eye-glasses so you can weave your own pattern using different colored yarn. A pair of glasses and a fun DIY project all in one, we really want to try these out.
Geometric Jewelry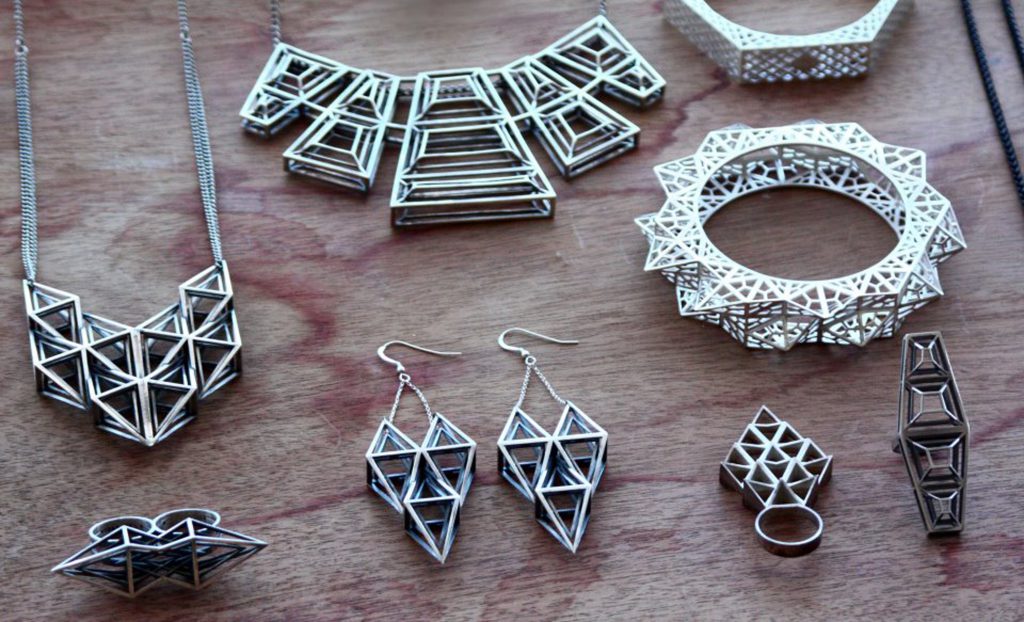 As stunning as it looks, whats really impressive about 3D printed jewelry is you can print out these designs not only in PLA and ABS but also in metals which is really revolutionizing the way we look at jewelry.
Traditional gold and silver designs are now making way for geometric patterns that are minimalistic yet stunning to look at. In fact, they almost like jewelry of the future!
Bowties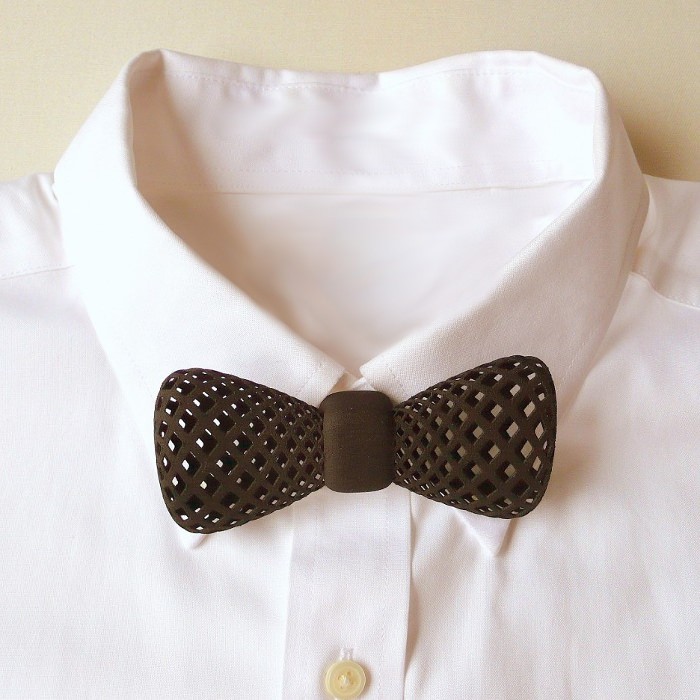 If your friends and family didn't know just how much you love 3d printing, then they definitely will once you turn up to an event wearing this. These intricate bow ties are much easier to wear than their traditional counterparts but we're not complaining.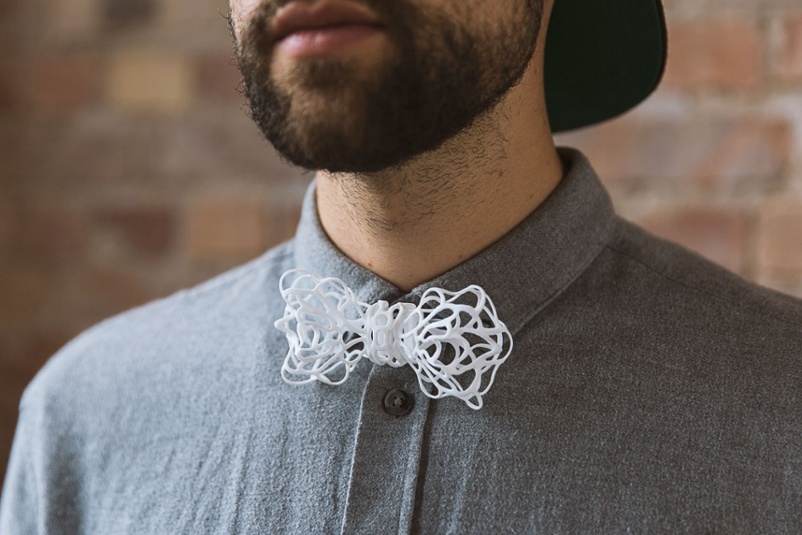 Since 3d printing is all about unleashing your creative ideas the possibilities are limitless. Check out Thingiverse for some quirky designs or buy one online. You can even sit down and design your very own design and flaunt your love for 3d printing!
Cufflinks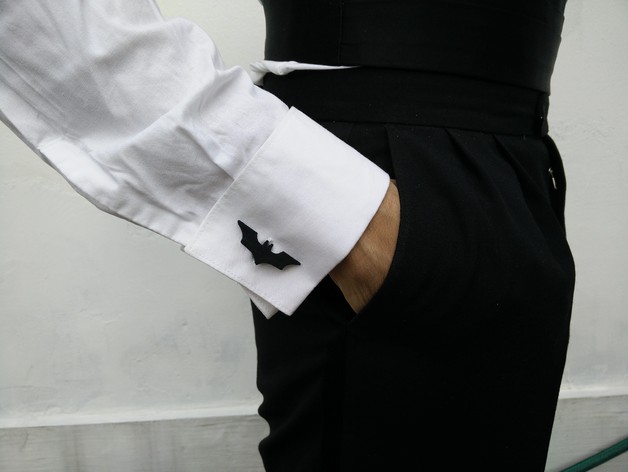 One of the most magical moments as a 3D printing enthusiast is when you realize you can 3D print literally ANYTHING onto the most mundane objects and breathe life into them all over again. And these Batman cufflinks are the perfect example. Luckily you can print your very own thanks to the files available on Thingiverse. Find them here
Credits: thingiverse.com, inhabitat.com, my23skidoo.wordpress.com, meltewerk.com