10 Quirky 3D printables that you need to add to your garden!
Isn't it just perfect when you print something that not only looks good but can actually be USED too? From your workplace to household items- 3D printing is bringing about a big change and we can't seem to get enough. In fact, the online 3D printing communities and forums are continuously sharing new ideas that we can 3d print to make our lives easier!
Today lets take a look at all the cool printables available online for those who love gardening! Plant pots, watering cans, and even your own greenhouse can be 3D printed right from your home.
Here are some of the most useful gardening printables we found on Thingiverse:
Oddish Planter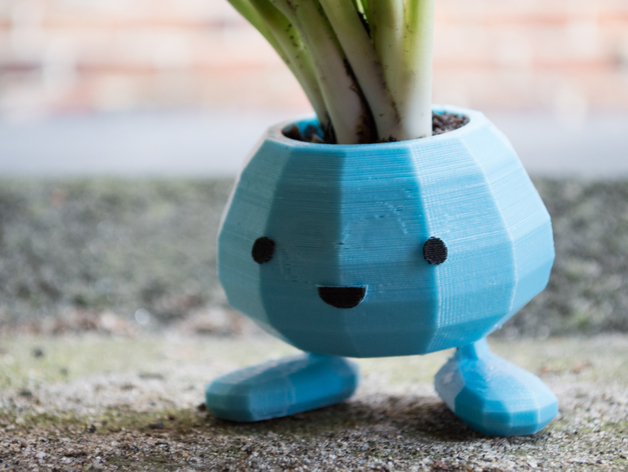 You could print out a standard round planter for your succulents and plants. OR you could print out this superb Oddish Planter made by 3DCentralVA with snap together legs that literally look like this Oddish is about to walk away. The choice is yours! You can get the print design and follow the instructions here.
Garden Plant Signs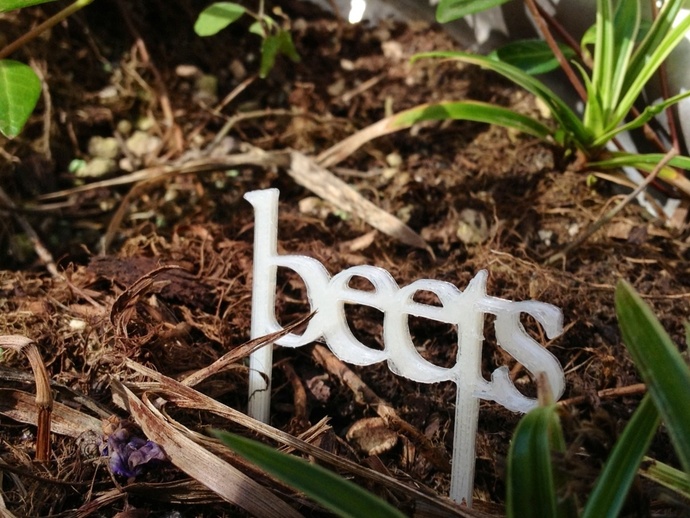 It's nice to know which herbs and vegetables are in your garden especially when some of them look similar. You could draw and paint your own signs but they ultimately wear off so creator paulhoover came up with the unique 3d printed signs in many different varieties. You can find them for cauliflower, kale, beets, broccoli, snap peas, cucumber, tomato, and peppers, blueberries, and spinach. And if you want a custom one made
Just stick them into your flower pot or bed. Find the design here.
Hydroponic Plant Pot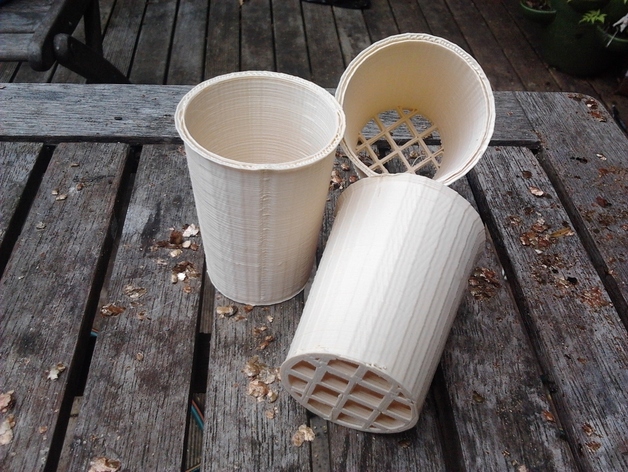 Hydroponics has changed the way many of us grow plants and if you're looking for a pot then this is the one you need. There's a grid at the bottom to hold growing material and if your plant roots take control of the pot, use Diamond Age Solutions' Ivory PLA so you can recycle the whole lot in the compost heap once you are finished! Designed by vik, check out this cool pot here.
Rootcup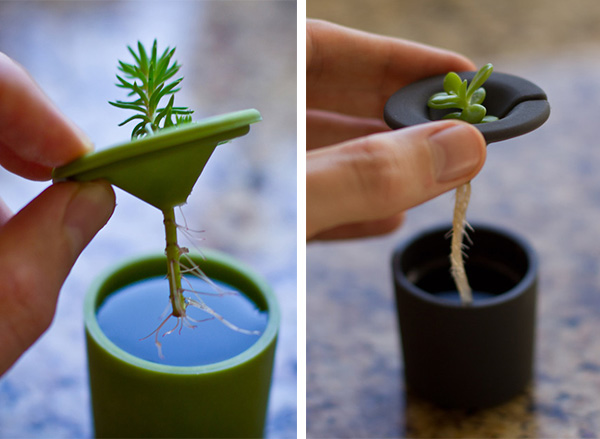 Potted plants are easy to grow but if you're wondering how to successfully grow plant cuttings then meet rootcup. It is divided into 2 sections- one which keeps the roots protected from light and the second part where plant leaves stay above the water so that they don't rot. This handy little invention, designed by michaelgood, makes growing your plants much easier!
You can either buy it online or 3D print your very own from Thingiverse.
Watering Spout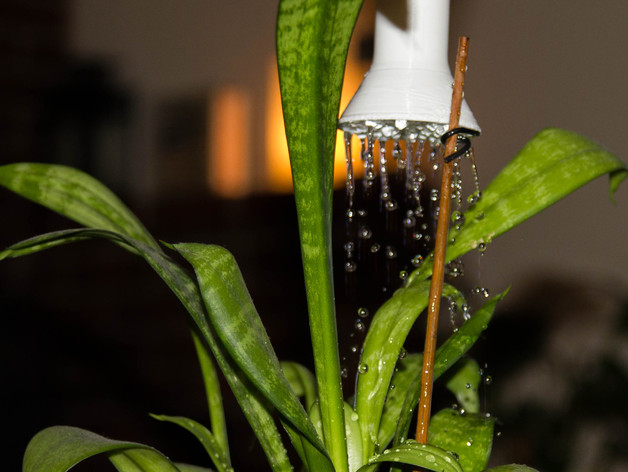 No watering can? No problem! You can turn your plastic bottles into a makeshift watering can with the help of this useful spout created by edmo. Simply screw it on to a 2L soda bottle and get watering. Available on Thingiverse you can find the instructions and STL files here.
Small Garden Shovel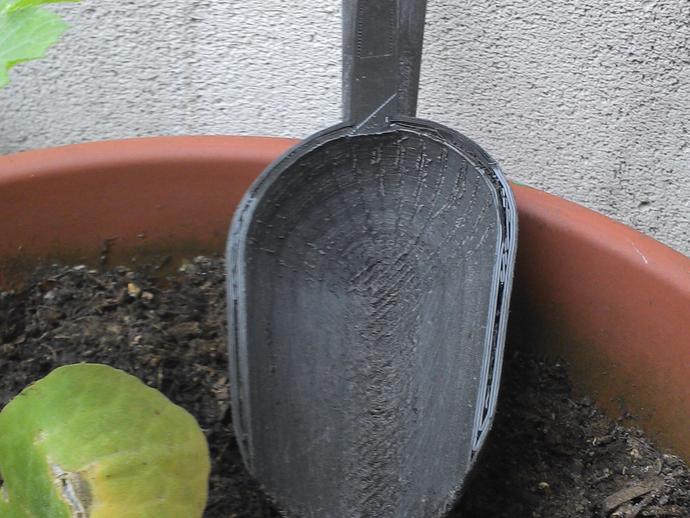 Nothing like 3D Printing your own gardening tools! This handy shovel isn't as big as your standard sized one but nevertheless gets the work done! It's also the perfect size for kids interested in gardening and we love the organic design. Made by hungerpirat, then check it out here.
Onion pots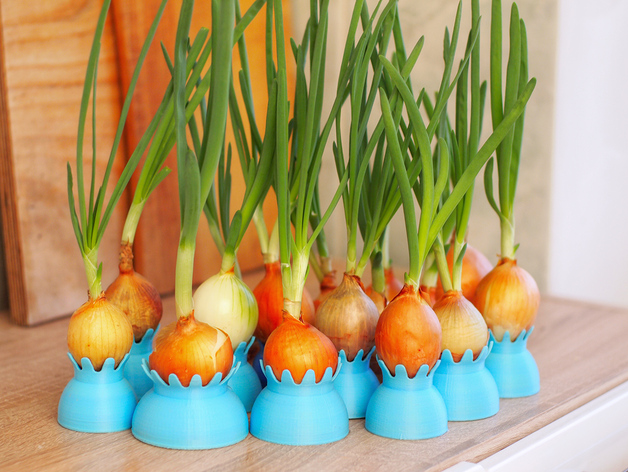 Yep! Special pots just for growing your favorite onions.
Its about time we stopped buying onions and started growing them ourselves especially since they're so easy to maintain. All you need are these cute and efficient onion pots available on Thingiverse, here. You can even print them out in different sizes, thanks to the designer- 3Domas.
Upcycle Jar Greenhouse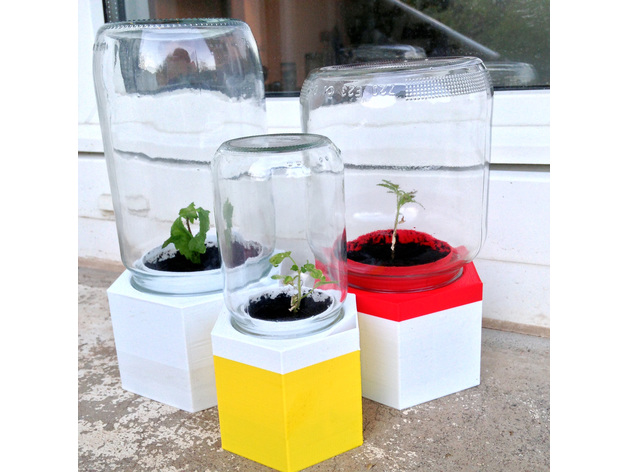 We all have numerous glass jars that we just can't seem to throw away! But you'll be happy to know you can finally put them all to good use thanks to designer Milhooz. This 3d print turns your jars into a mini greenhouse and it even has a has a water reservoir and a lip to collect condensation water and re-inject it in the reservoir. Its hexagonal design lets you pack them in a honeycomb pattern or mix sizes easily. Find it here.
Slug Trap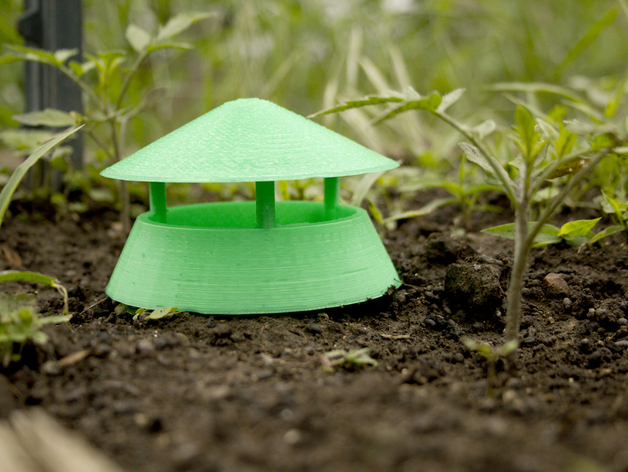 Rainy weather is the perfect time for slugs and snails to come creeping into your garden. And if you find pesky slugs eating away at your veggies then you need to print out this slug trap. This simple design by AlexEnlgish simply require you to place the trap near your plant and fill it up to 2/3rd with beer to lure in the slugs. It even has a sloping top cover to keep the rain from getting in. Print your own slug trap here.
Garden Toad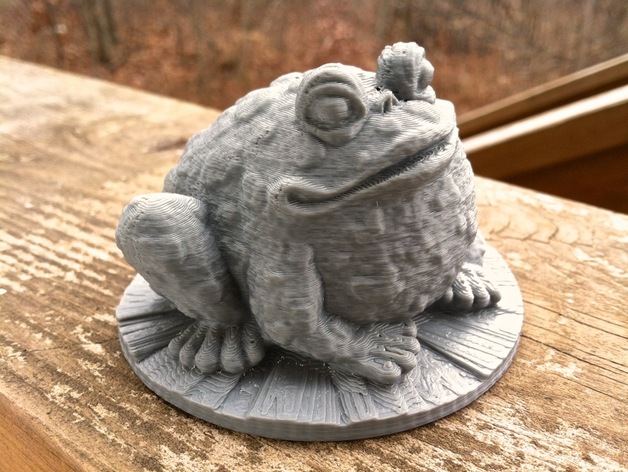 No garden is complete without an ornament and if you're bored of the same ol' garden gnomes then how about this garden toad? You can either paint it up or leave it just as it is thanks to the amazing detail designed by WorksBySolo. Find the instructions and design here.
Don't have a 3D Printer but want one? Go check out our Store for some awesome deals!
Credits- thingiverse.com