Take A Look At The Top Five 3D Printing Apps For Your Smart Phone
Thanks to the latest technology, it is now not only possible but also extremely convenient to turn your designs into a 3D figure right from your smartphone. You can create, view, personalize and convert your 3D designs into lifelike models with a simple touch of the button.
Amidst all the apps that let you print your ideas, here are some of the apps with the most impressive features to make your life easier and let your creative juices flow.
1. EasyPrint 3D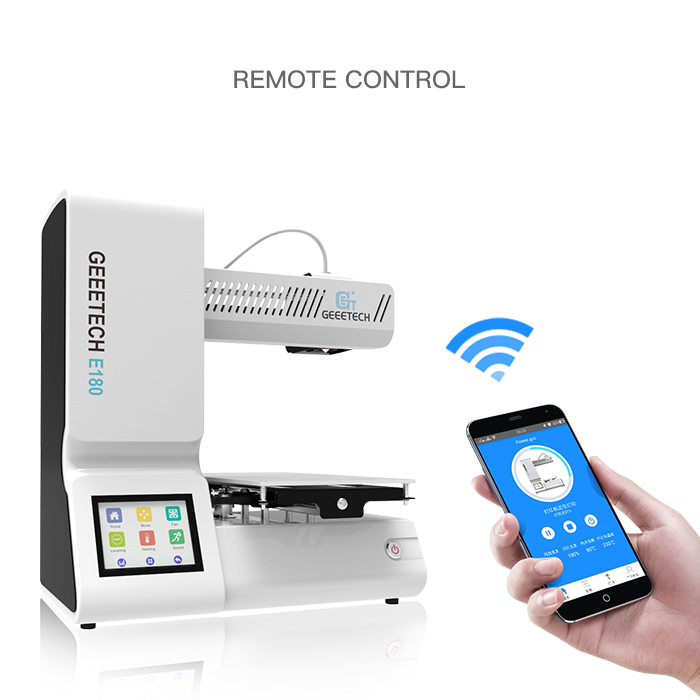 EasyPrint 3D is a smooth and easy to use 3D printing software developed by GEEETECH,  empowering you to remote control your 3D printer in real time. Besides, it comes with a cloud gallery of  50,000 free 3D models for you to  choose. After your printing, it is much more amazing to share your wonderful print with your friends. Available for iOS and Android both!
Maybe you will ask, "What if my printer is not Wi-Fi enabled?"
Not worries! Just with a Geeetech 3D WiFi module, you can enjoy all the convenience brought by EasyPrint 3D App.
2. Thingiverse
This application has a lot of attractive features. It helps the user to come up with the best 3D models. It allows the user to share their 3D designs with the community. You can get some valuable suggestion about your model from the experienced people.
Thingiverse supports iOS and Android platforms. You can get some free designs from this app or start your work from scratch.
3. Cubify Draw
With Cubify Draw, you can simply draw on your iOS device with your finger and then turn it into a 3D design that you can print with a Cube desktop 3D printer.
It is one of the new and unique apps that let you print your digital doodles and includes features like adjustable line thickness and height, auto fill and auto connect. Users can upload their drawing directly to Cubify or have the STL file emailed to them for printing.
4. Blokify
The Blokify application is specially designed for modeling and printing. Apart from printing, it can be used as an art app. It contains some building blocks which are readily available in other application.
You can work with your existing device or you can start from scratch also. Good quality, however, comes with a price. This app is a paid app because of the features that it provides. Through it, it is possible to communicate with other popular 3D printers. So, you will have a lot of choices for a 3d printer, while purchasing.
5. eDrawings
A tool for professionals, you must have heard about eDrawings if you're from the engineering field.
A widely used mechanical CAD program, eDrawings is available for both iOS and Android platforms. With the help of device camera, you can create a real context of your 3D designs. You can generate feedback from multiple users on your product designs before 3D printing. It allows you to assemble and draw 3D designs and can also be used as a communication tool through an Email.
So which of these apps are your favorite? Share your experiences with us!