20 Challenging Dual Extruder 3D Printer Models (for Free) |Part One
Need an advanced and colorful challenge? Here are 35 free dual extrusion models specially designed for your dual extruder 3D printer.
3D printing is a fun hobby, and one that you can make as simple or as complicated as you like. Making stuff in a single material, for example, is pretty much the standard option for most 3D printers and projects. But what if you wanted to print something in more than one material? This is where a dual extruder 3D printer comes in handy.
What's a dual extruder 3D printer? It's an evolution of the Fused Filament Fabrication (FFF) technology, where instead of one hot-end extruding molten thermoplastic filament, it has two hot-ends with two separate spools of filament. Therefore, it becomes possible to print off objects in two colors or two materials (or both).
It's also a useful technique for fabricating objects with complex geometry. Using a secondary dissolvable material, you can create removable supports for those tricky overhangs and bridges that single extruder 3D printers can't handle.
In software terms, "dualstrusion" works by overlaying two separate (but interlocking) models on top of each other in the same physical space, and the slicing software issues commands to the 3D printer to distinguish between them when printing the object.
Current dual extruder 3D printers on the market include the Ultimaker 3, BCN3D Sigma, Makerbot Replicator 2X, Printrbot Plus and Flashforge Creator Pro. Some manufacturers go even further, and offer machines capable of triple and evenquadruple extrusion!
But let's not get too far ahead of ourselves. Here's a list of models that are just perfect for dual extruder 3D printers. Master these objects, and you are truly on the path to becoming a true 3D printing guru.
Dual Extruder 3D Printer Models #1: Low-Poly Pokemon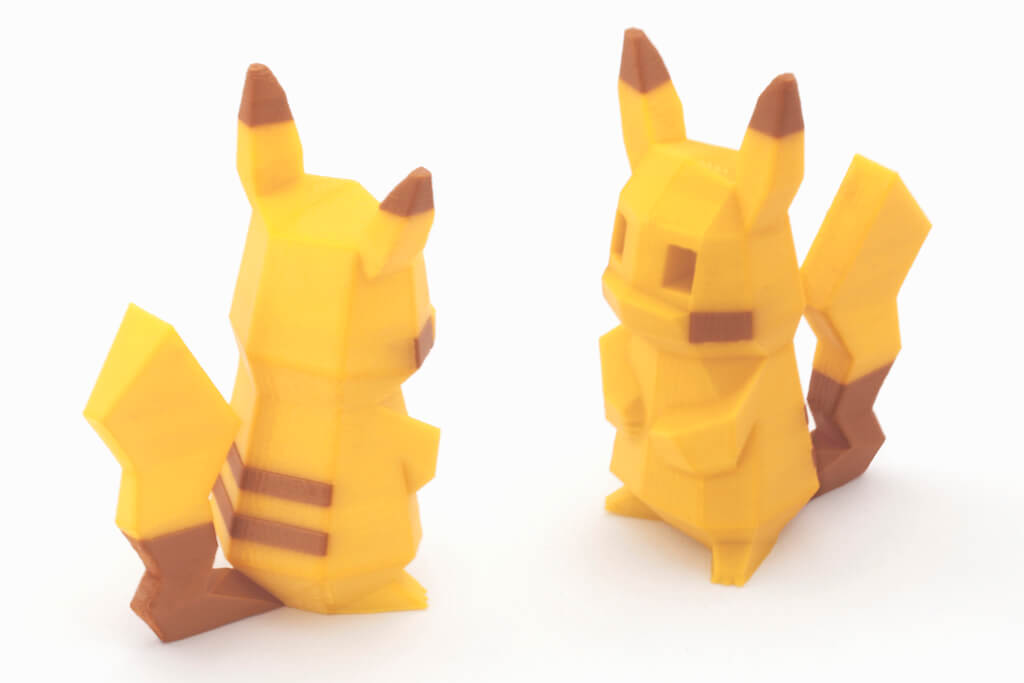 According to designer extraordinaire Flowalistik, Pokemon and 3D printing have something in common: they both evolve. The multi and dual extrusion Low-Poly Pikachu is designed to show all the possibilities of dual and multi extrusion 3D Printers. This model is more complex but easier to print, and it keeps all the features from the original design: it doesn't need support material, infill or prime tower. There are three more in the series: Squirtle, Bulbasaur, and Charmander.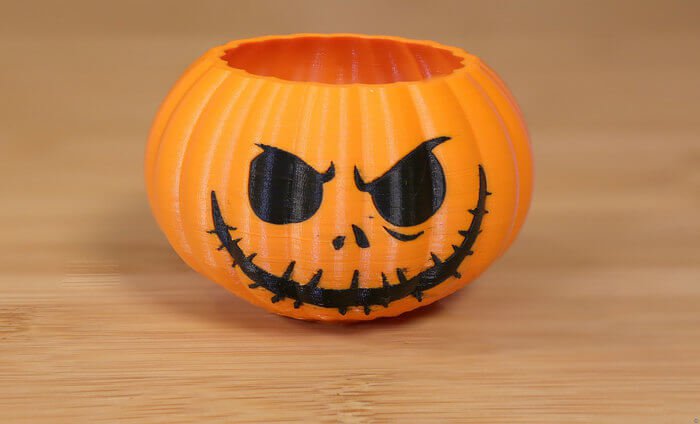 From the Brothers Ruiz at Adafruit comes this deliciously evil pumpkin head, named after (we presume) Jack from The Nightmare before Christmas. Print one off in time for Halloween, but keep those candles away — unless you like the smell of burning plastic.
Dual Extruder 3D Printer Models #3: Mini Tri-Spinner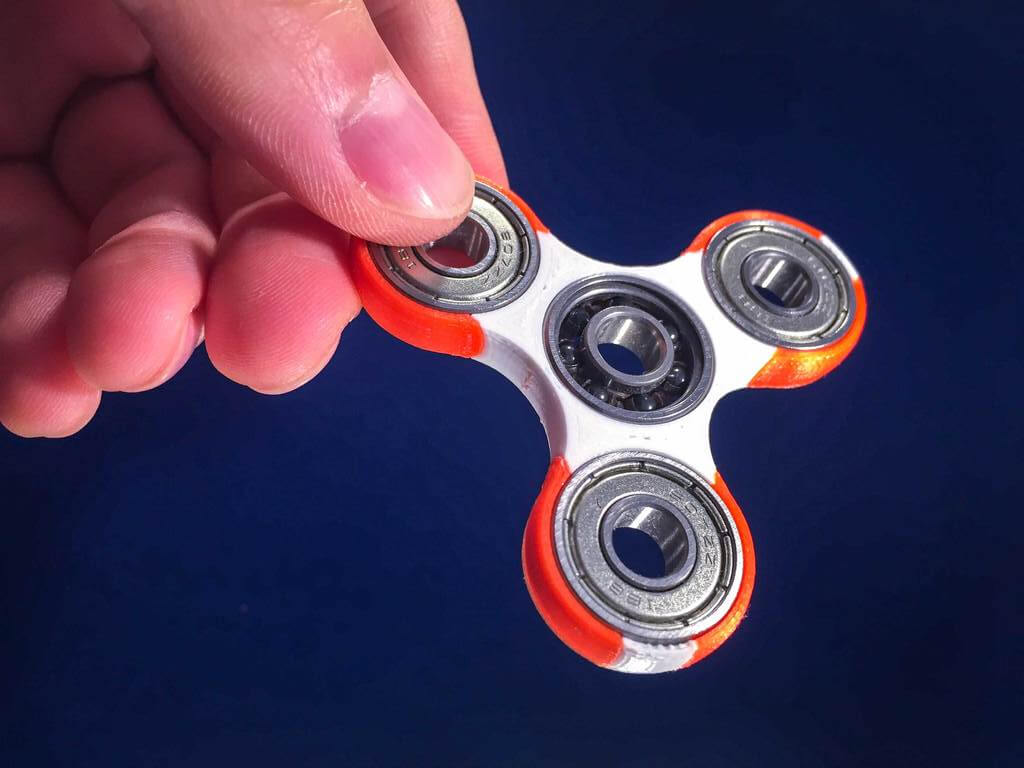 This is a sophisticated fidget toy, powered by a mini ball bearing, that spins and spins with just a flick of the fingers. The dual extrusion is just to add a bit of color and flair as it rotates.
Dual Extruder 3D Printer Models #4: Uli3ot Female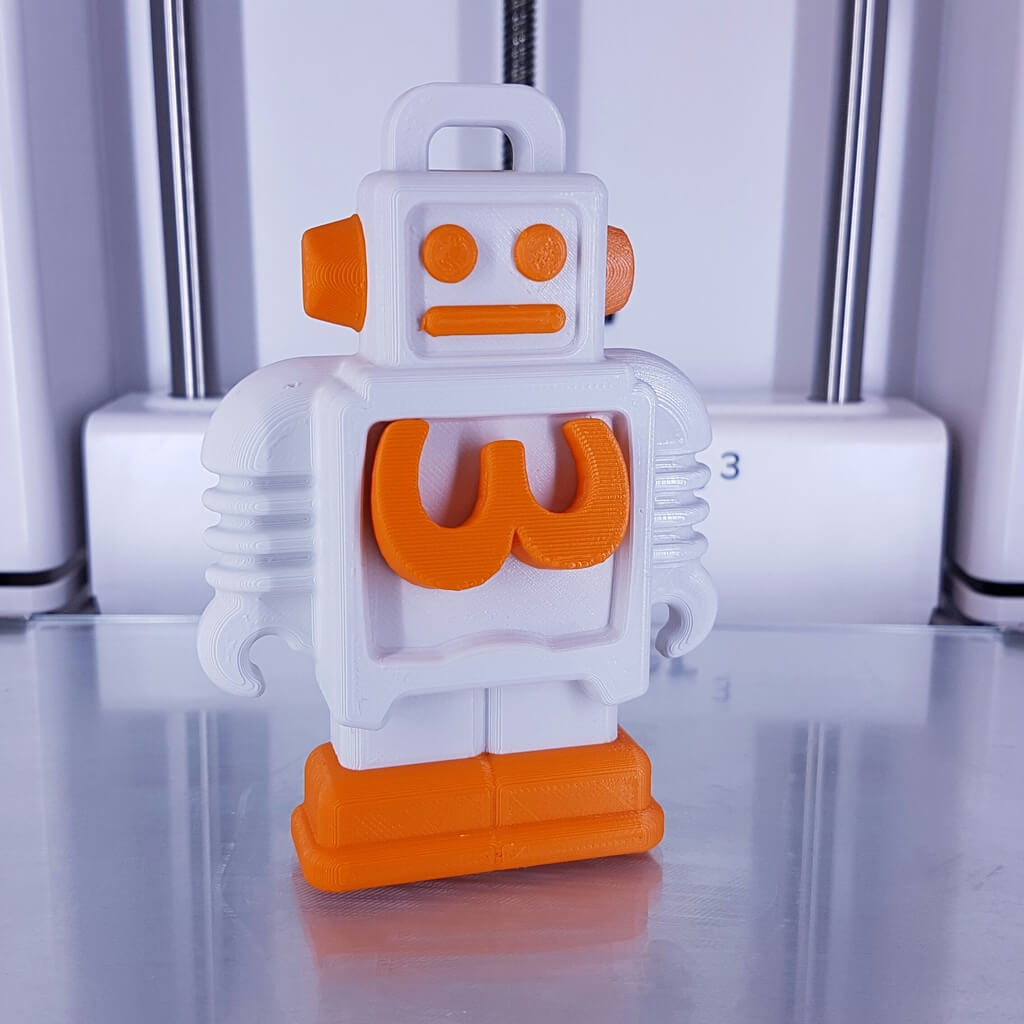 A bit of fun to celebrate the launch of the Ultimaker 3 — a dual extrusion 3D printer, if you hadn't already heard — sees the popular Ultibot mascot given a gender swap with an artfully placed number 3.
This is a cosplay prop from a kid's TV show, the Captain Underpants HypnoRing. The beauty of this design is that, if the white section is printed with glow-in-the-dark filament, it adds a nice luminous effect in low-light conditions. Perfect for beguiling your opponents!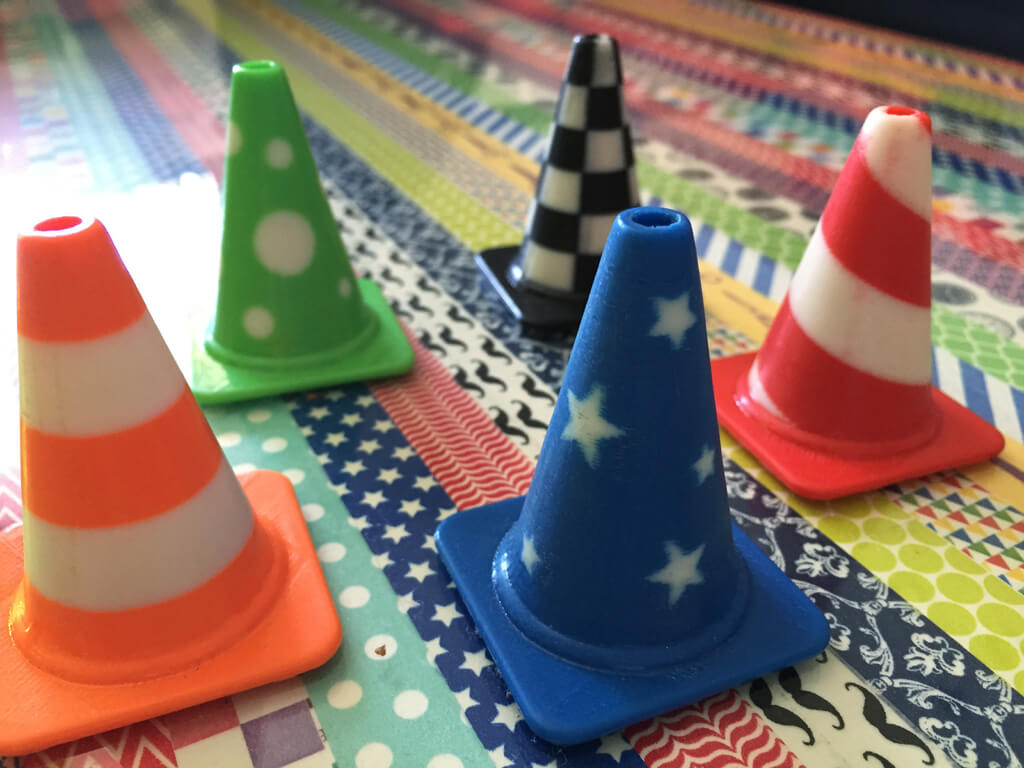 Perhaps the first thing people attempt with dual extrusion is the humble traffic cone. With two tones of orange and white, it's a simple and appealing design. This collection builds on that concept with more elaborate variations, so the printed object looks less like a traffic cone and more like a wizard's hat!
 Dual Extruder 3D Printer Models #7: Two Color World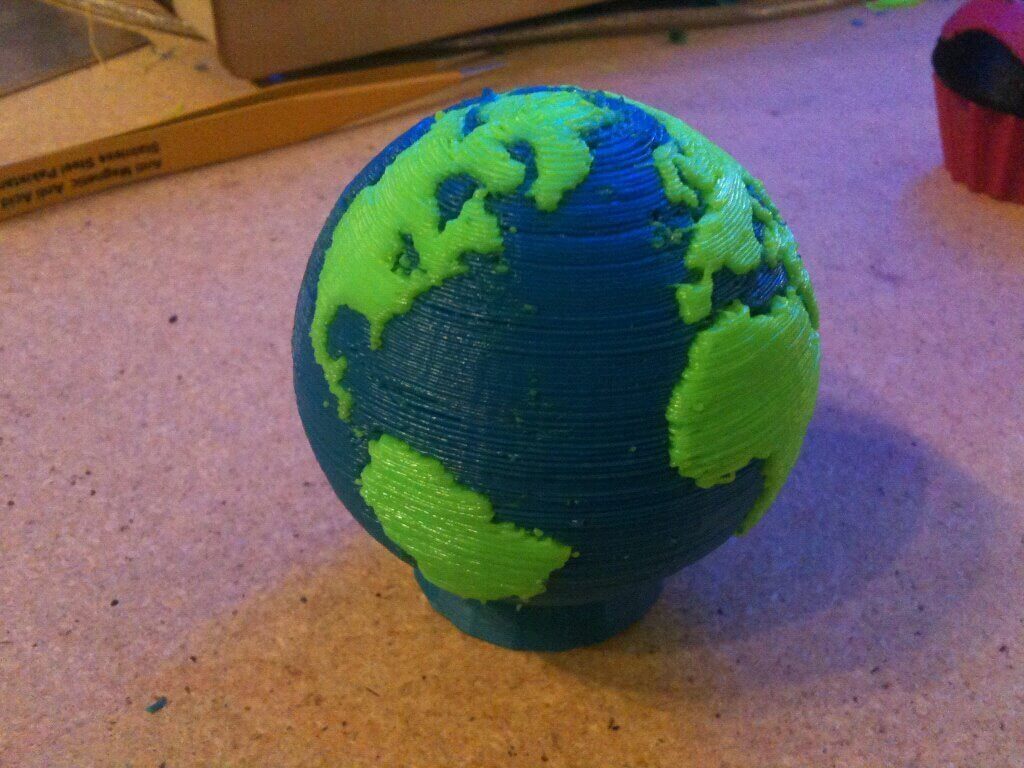 A very early proof of concept for dual extrusion — dating back to 2011 — is the two color world, with a representation of the Earth rendered in blue and green filament. A remixed version is the Giant Hollow Two Color World, which is a super-sized version for folks with bigger printers.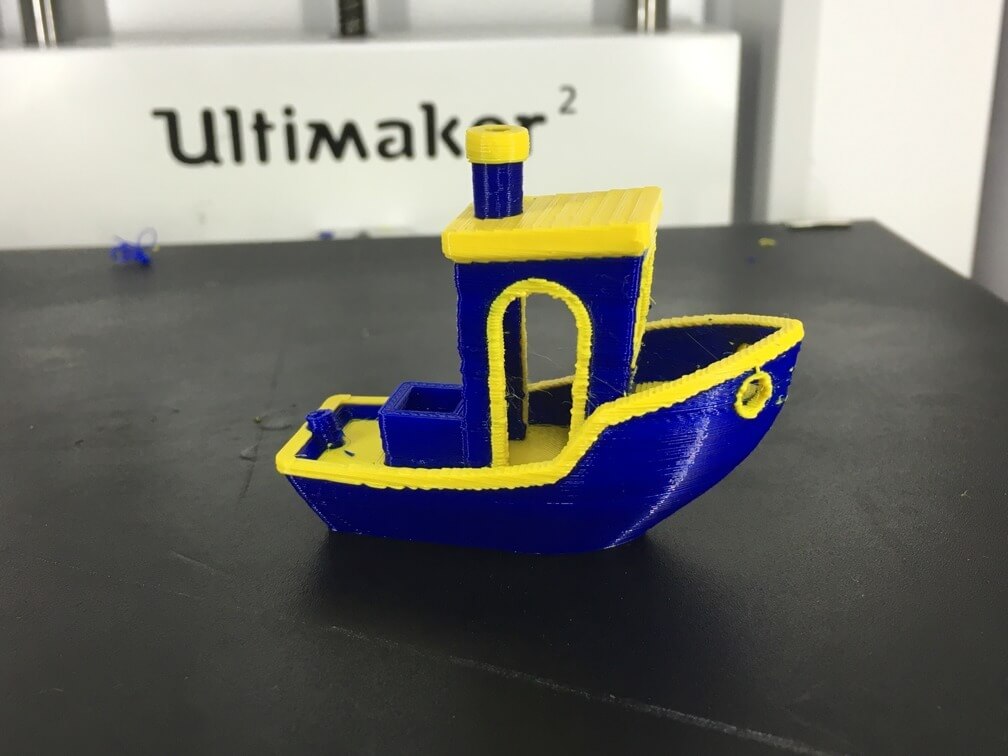 3DBenchy, the jolly 3D printing torture test, started out life as an open-source calibration model for FDM 3D printers. The little tugboat has proved tremendously popular, and its designers have extended the design to cover dual extrusion 3D printers too. Another version for full multi-color printing is also available, but don't run before you can walk!
Dual Extruder 3D Printer Models #9: Micro Glider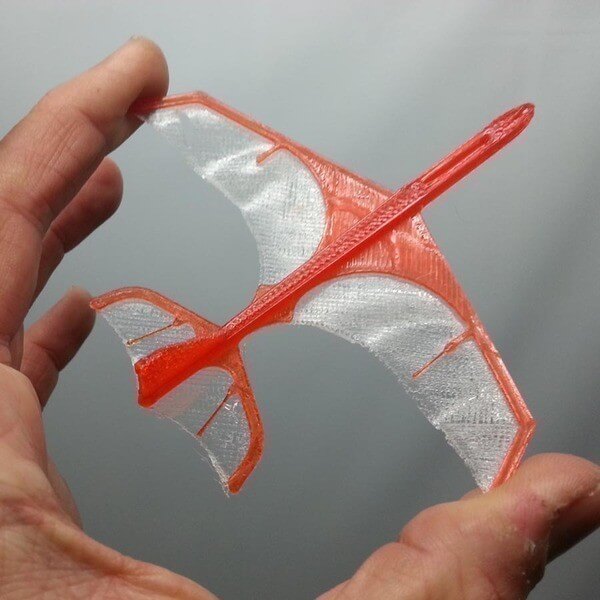 This micro glider is made by combining two different types of filament, PLA and filaflex, to form a functional object that can fly through the air with the greatest of ease. Firstly, a super fine 0.2 mm layer of filaflex is laid down, and then overlaid with PLA, to create an elastic membrane. Proof that "dualstrusion" is not just about aesthetics, but can have an engineering application, too.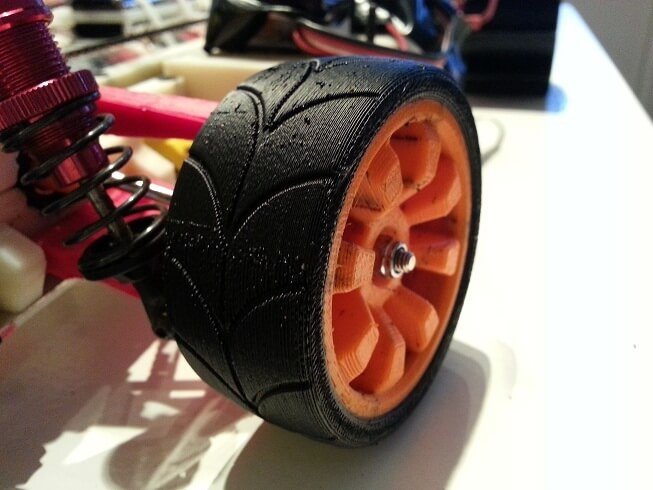 The Open R/C Formula 1 project is a great initiative by maker Daniel Noree, who's shared his open source blueprints for a 3D printed radio controlled car. The most critical component of any car — radio-controlled or otherwise — are the wheels. Which is why Noree has been experimenting with printing the wheels using a dual extruder: flexible rubber for the tires, plus solid ABS for the rims. The model is still at an experimental stage, however!
via all3dp.