E-NABLE is a growing group of over 3600 members who have come together from all over the World to help create and design 3D Printed assistive hand devices for those in need.
people in E-NABLE are engineers, artists, makers, students, parents, occupational therapists, prosthetists, garage tinkerers, designers, teachers, creatives, philanthropists, writers and many others – who are devoting our "Free time" to the creation of open source designs for mechanical hand assistive devices that can be downloaded and 3D printed for less than $50 in materials.
Their designs are open source – so that anyone, anywhere – can download and create these hands for people who may need them and so that others can take these designs and improve upon them and once again share with the World in a "Pay it Forward" type of way.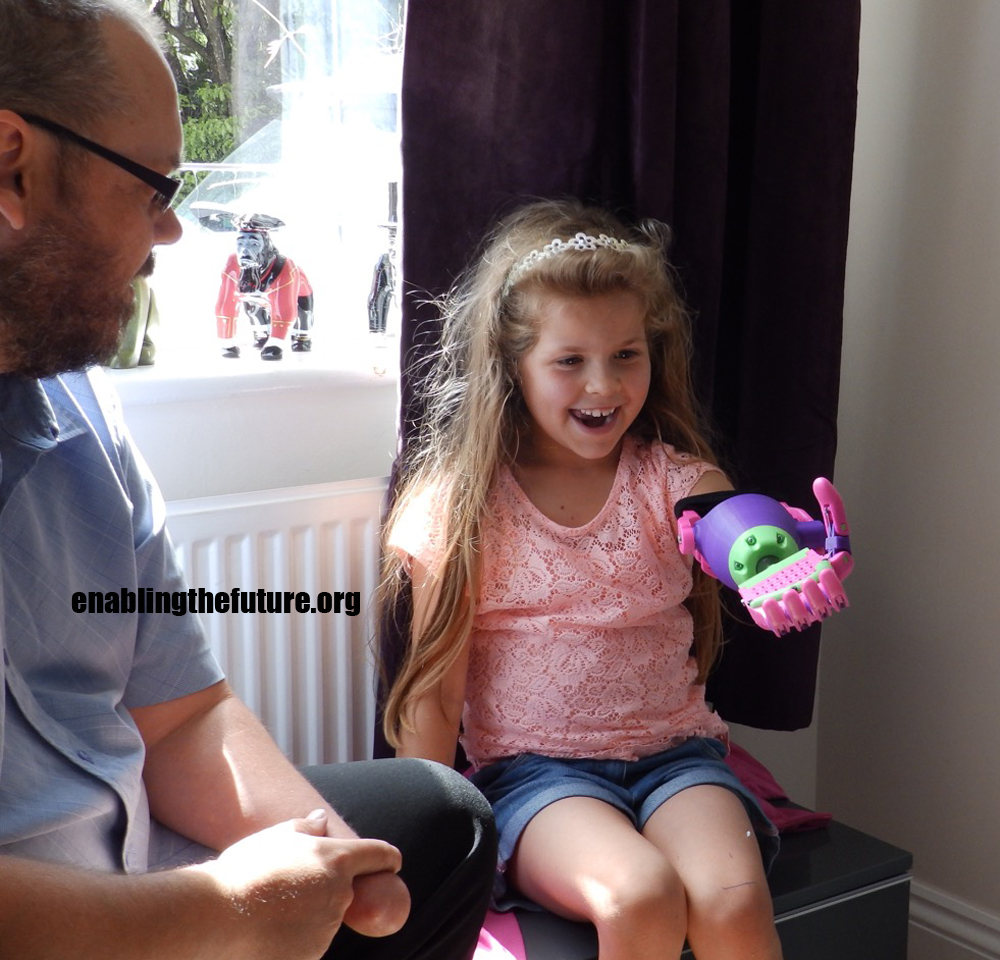 In an effort to further expand their reach to more users in need around the world, the organization is reaching out to the 3D printing community to crowdsource the largest donation of 3D printed hands yet – 1,000.
Already, the organization has teamed up with a number of universities and companies including 3DPrinterOS, Florida State, Purdue, Duke, Mind-to-Matter and Fargo 3D to help make this a reality, but but with the goal of reaching 1,000 printed hands by mid-September, there is still a lot of work to do and they're hoping that others in the 3D printing community might be able to contribute to the effort and help supply a hand for somebody in need.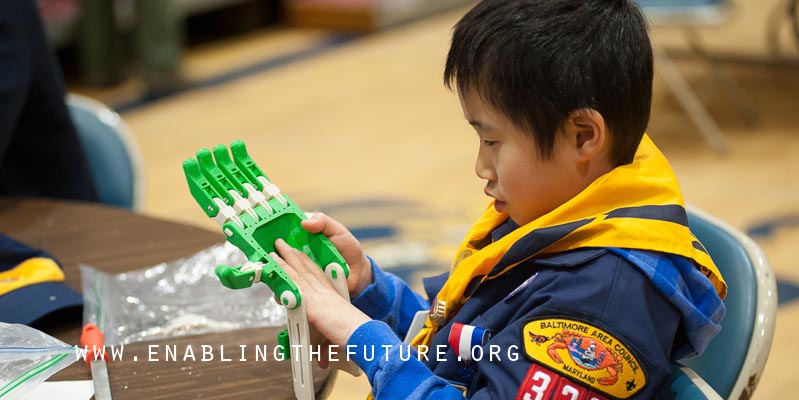 Anyone – including both companies and individuals – who is interested in printing a hand for the organization by September 15th can find hand files over on Thingiverse and are encouraged to post their final results on social media with the hashtag #enablethefuture.
Once completed, the hands can be mailed to e-NABLE at the following address:
eNABLE
Attn: Melina Brown
216 S 8th St.
Opelika, AL 36801
3d printing makes the world smiling.