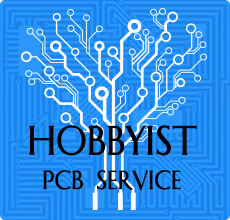 Me Ducer is the sixth gerneration of desktop 3D printer made by Geeetech, it is a portable cantilever type 3D printer with two handles, suitable for any place like home, office, lab, or classroom. To increase the stablity of cantilever type design, Me Ducer adopts 12mm-diameter superior hardness, wear resistance, oxidation resistance and carbon steel bearings for Y and Z axis, effectively avoiding vibrations during printing and making it more accurat for the positioning of Y and Z axis. In addition, we add a manually adjusting knob on the top of the machine which is used for the fine-tuning of Z axis.
Compared to its predecessors, the extruder of Me Ducer is no longer exposed barely, instead, we add a hood to cover the extruder which is crafted out of high-quality steel. So is the main control system, which is built in the base case. On one hand, it looks good and on the other hand, it offers a large degree of protection to the kids or pets from the high temprature of the extruder, creating a safer and more comfortable printing experience.
Features
No assembly required, plug-and-play.
Make high-resolution printing objects.
Brand new look. Suitable for home, office, lab, or classroom.
8mm -thickness gloss piano black acrylic chasis for strength and durability.
12mm-diameter steel bearings for more accurate positioning.
In- built control system, extending service life.
Compatible with Mac/Linux/Windows.
With LCD control panel, support off-line printing.
SD Card Reader support
With Heatbed, both PLA and ABS are printable
Compact and portable, easy to be carried
please refer here for more detaied introduction:
http://www.geeetech.com/specialpage/me_ducer/me_ducer.html
Read the report of our ME DUCER in 3ders.org.
For more information, please kindly check our wiki page
Note that the firmware is pre-installed, if you need to do modifications, please download firmware here.
*please choose express delivery shipping method for this product.
Printing
Print Technology: Fused Filament Fabrication(FFF)
Build Volume: 180 x 150 x 150mm
Layer Resolution: 0.1-0.3mm
Position accuracy of X/Y axis: 0.01mm
Position accuracy of Z axis: 0.005 mm
Filament Type:ABS/ PLA
Filament Diameter: 1.75 mm
Nozzle Diameter: 0.4 mm
Software
Software:Easy Print, Repetier-Host,Printrun
File Types: .stl
Supports: Windows/Mac/Linux
Temperature
Max Heated Bed Temp: about 110 ℃
Max Extruder Temp: about 240 ℃
Electrical
Power Input: 115V/1.5A or 230V/0.75A
Power output:DC12V/15A
Connectivity: USB, SD card (support off-line printing)
Support heatbed: Yes
Mechanical
Body: high strength and hardness Industrial-strength Acrylic
Build Platform: Aircraft-grade aluminum
XYZ Bearings: carbon steel
Stepper Motors: 1.8° step angle with 1/16 micro-stepping
Physical structure: Cantilever type
Physical Dimensions
Machine Dimensions: 300 x 300x370(mm)
Net weight: 10 kg
Build Platform: 180x155x3mm
1x Me Ducer
1x Power cable
1x USB Cord
1x Starter Filament
1x Tool kit(free add -on)